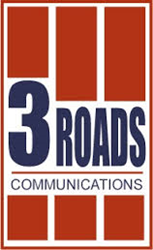 (PRWEB) June 13, 2016
3 Roads Communications, Inc (http://www.3roads.com) has signed an exclusive agreement with the Society of Motion Picture and Television Engineers® (SMPTE®) to produce a documentary about the 100-year history of motion imaging technology. The film, which is expected to be broadcast in 2017, will contain interviews with notable filmmakers, actors, directors, and film and broadcast engineers, as well as extensive film and television clips. Legendary Producer/Director George Lucas is among those already interviewed for the documentary. The documentary will explore the relationship between technology and creative storytelling.
"3 Roads' track record of producing a wide array of documentaries and television series makes them ideal to tell the story of the moving image," said SMPTE Executive Director Barbara Lange." We anticipate a highly detailed and emotionally impactful film about the history of the motion image from film to television to the internet and beyond."
The documentary, shot in 4K, will be produced by 3 Roads Communications, Inc., a prolific producer of programming for public television and international broadcasting.
"We are thrilled to be producing this documentary," said Russ Hodge, president of 3 Roads. "The subject matter just lends itself to the type of storytelling that we love to do, and we are delighted with all of the resources that SMPTE has available, and that they decided to make their material available to us!"
3 Roads is an Emmy award winning company that has created numerous television series including Frontiers of Medicine, Legends of Airpower, 25 Tips to Afford College, and currently, The Truth About Money with Ric Edelman.
3 Roads' documentary Rescue in the Philippines was broadcast more than 2000 times on public television and internationally on CNN in the Philippines. 3 Roads' public television pledge special, Ric Edelman's The Truth About Retirement will be distributed nationally beginning in August. Their new documentary about 9/11, For the Love of Their Brother, will be distributed nationally on more than 250 public television stations in time for the 15th anniversary this September.
About the Society of Motion Picture and Television Engineers® (SMPTE®) Winner of an Oscar® and multiple Emmy® Awards, the Society of Motion Picture and Television Engineers® (SMPTE®) is a global leader in advancing the art, science, and craft of the image, sound, and metadata ecosystem. A professional membership association that is internationally recognized and accredited, SMPTE advances moving-imagery education and engineering across the communications, technology, media, and entertainment industries. For a century, SMPTE has published the SMPTE Motion Imaging Journal and developed more than 800 standards, recommended practices, and engineering guidelines.
Nearly 7,000 members — motion-imaging executives, engineers, creative and technology professionals, researchers, scientists, educators, and students — who meet in Sections worldwide, sustain the Society. Through the Society's partnership with the Hollywood Professional Association (HPA®), this membership is complemented by the professional community of businesses and individuals who provide the expertise, support, tools, and infrastructure for the creation and finishing of motion pictures, television programs, commercials, digital media, and other dynamic media content. Information on joining SMPTE is available at http://www.smpte.org/join.