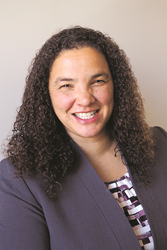 "We've expanded our rating method to include not only first-year retention, but also six-year graduation rates in a combined index of student success."
Boston, Massachusetts (PRWEB) June 10, 2016
Eduventures, Inc., the leading provider of primary research, analysis and advisory services that help higher education institutions support decision making throughout the student lifecycle, today announced that they have released the 2016 Student Success Ratings. As legions of college students graduate, Eduventures pays tribute to the institutions that have been the most successful in improving both retention and graduation rates for their student populations.
Understanding the Landscape for Student Success
Eduventures has created a comprehensive rating system that accounts for both retention and completion rates. Historically the hallmark of our retention ratings is how an institution scores on first-year retention given their institutional circumstance. This year, Eduventures has added trend data to the analysis to credit institutions that have made sustained improvement in measures of student success.
According to the author of this report, Eduventures Principal Analyst, Kim Reid, "Our new student rankings seek to find the strong performers that have beat the market on student success in a number of ways. We've expanded our rating method to include not only first-year retention, but also six-year graduation rates in a combined index of student success."
When Retention is Mandated from the Top
The 2016 Student Success Ratings show that the largest improvements in six-year graduation rates have come from public institutions. This category shows evidence of a state system putting its weight behind student success initiatives. Four Florida State University System campuses are in the top 12 while private Baccalaureate-level institutions struggle the most, with larger declines than improvements in first-year retention.
As evidenced from the Florida State University System, improvements are hard to come by without a strong executive mandate, a keen understanding of institutional context, and the tools to quickly identify at-risk students, roll out interventions, and measure their effectiveness. In its 2005 – 2025 strategic plan, the Florida State University Board of Governors gave its institutions the goal of improving "degree proficiency and program efficiency." The state also moved to a performance-based funding model in 2016, proof that the power of a well-supported mandate can stimulate improvements. To view a list that includes top-ranked schools in two of our six institutional categories can be found at http://www.eduventures.com/eduventures-2016-retention-ratings/.
For additional information about this report or to arrange a one-on-one briefing with the author, please contact Ellen Slaby at eslaby(at)eduventures.com.
About Eduventures
Eduventures is the leading primary research, analysis and advisory services firm that is focused exclusively on analyzing the forces that are transforming higher education. Building on twenty years of success in working with education leaders, Eduventures provides forward-looking and actionable research based on proprietary market data, and advisory services that support both strategic and operational decision-making. Our recommendations and personalized support enable clients to understand the top traits of leaders in critical disciplines and to evaluate the opportunities presented by new technologies. For more information about Eduventures' research, role-based coverage areas and team, visit us at http://www.eduventures.com.