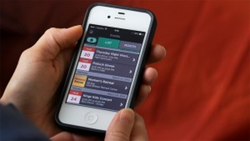 Alexandria, Virginia (PRWEB) June 11, 2016
Worldwide demand for top quality and user friendly mobile apps is ever growing. 60% of all online traffic is generated by mobile devices and specifically from mobile applications. With online shopping reaching new heights every day it is more and more essential to have a groundbreaking mobile app.
BestToolbars knows the simple and efficient way to increase user base up to 25% by attracting mobile customers. Now, the company offers premium mobile application development services to customers who want a mobile app that will increase use and boost sales of their online shops.
Timofey Krischenko, COO at BestToolbars, emphasizes, "We specialize in mobile application development and have a lot of experience in this field. Our team of experts has already built more than 90 applications for iOS, Android and Windows mobile phones."
And there is more. BestToolbars receives feedback from customers and real shoppers daily, helping them make their apps even better by integrating the valuable feedback in their services. They know what shoppers think and how they behave, therefore they are able to inform their customers and suggest features that will increase profitability for them.
Increase revenue by attracting new mobile users and decrease the company's TCO. Contact BestToolbars today. http://www.besttoolbars.net
About
BestToolbars, based in Alexandria, Virginia was founded in 1998. Their team of experts in mobile app development has been working with a large number of companies from startups to high-profile Fortune 500 corporations, including Amazon, Skype, IBM, DHL, TNT, Intel, and many others. http://besttoolbars.net