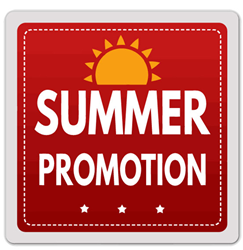 The major advantage of preventive maintenance is early detection of minor problems thereby avoiding more costly repairs. - Jack McAuliffe, CEO
St. Cloud, Florida (PRWEB) June 10, 2016
Now through the end summer, SonoDepot is offering customers a chance to save with their seasonal preventive maintenance service promotion. New customers and previous customers who have not had preventive maintenance within the past 12 months are invited to take advantage of the unique summer offer.
Preventive maintenance is recommended by manufacturers and is required for accredited institutions and owners of ultrasound equipment. Regular service is essential for protecting the investment in a quality ultrasound machine. Early detection of minor problems prevents costly repairs and down time. SonoDepot technicians clean, test and verify efficient operation while assuring the diagnostic accuracy of the system.
Ultrasound Service Promotion

Consoles $400, Portables $275
Must be new customer/system or dormant customer/system without ultrasound preventive maintenance in the past 12 months
Preventive Maintenance must be completed by 10/31/16
About SonoDepot
Floyd McAuliffe, Founder and President along with his brother Jack McAuliffe, CEO, are the owners of SonoDepot and trailblazers of OEM-Independent Ultrasound Support providing superior service to healthcare providers in the U.S. since 1985. SonoDepot, based in Central Florida, is an exclusive sales and service provider for the revolutionary Alpinion Ultrasound product line featuring the E-CUBE series. The company also proudly repairs, services and sells the industry's most respected brands including GE, Philips, HP, and Siemens. SonoDepot's services include ultrasound repair, transducer repair, probe evaluation and maintenance. They are retailers of both new and refurbished ultrasound systems. With a rapid 15-30 minute response time and 24/7 nationwide service, SonoDepot is keenly focused on customer service. 90% of SonoDepot's ultrasound repair clients are repeat customers who refer colleagues.