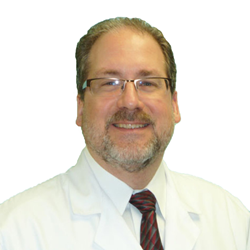 Greenbelt, MD (PRWEB) June 10, 2016
Center for Vein Restoration(CVR), the nation's largest physician-­led vein treatment medical practice, is proud to announce the acquisition of Chase Vein Center and, with it, the expertise of Dr. Thomas Alosco. This is the fifth location in Connecticut for the rapidly expanding vein practice. CVR has just begun seeing patients at its newest location on June 6, 2016 and will maintain the current practice's address of 1336 West Main Street, Suite 1A, Waterbury, CT 06708.
With over 10 years' experience in the diagnosis and treatment of venous diseases, Dr. Alosco and his practice are a welcomed addition to CVR's growing family.
"Vein disease is a very common and often debilitating disease which can be misunderstood, misdiagnosed and underappreciated by the medical community." Dr. Alosco continues, "Patients often present frustration after being referred to various specialists, undergoing treatments that often do not work. It is extremely rewarding to diagnose the problem and offer a management plan that is effective, easily performed in the office and allows patients to resume normal activities immediately."
ABOUT THOMAS R. ALOSCO, MD, FACS, RPVI
Dr. Alosco graduated from the Albert Einstein College of Medicine in 1985. He completed his residency at Temple University Hospital and is board certified in General Surgery and Venous and Lymphatic Medicine. Dr. Alosco is actively engaged in research, and publishing in the field, has also accomplished the following:

Trained in the latest revolutionary techniques for varicose veins
Registered physician in Vascular Interpretation and Vascular Technology by the American Registry for Diagnostic Medical Sonography (ARDMS)
Recipient of the Laparoscopic Excellence Award from Bethel Israel Hospital in 20014
Three-time recipient of the Surgical Teaching Award from St. Mary's Hospital in the years 2009, 2015 & 2016
Member of the following medical societies: New Haven County Medical Association, Connecticut State Medical Society, Roswell Park Surgical Society, American Medical Association, American Society of Breast Surgeons, and the American College of Phlebology
ABOUT VENOUS INSUFFICIENCY
Venous insufficiency, the cause of varicose veins and spider veins, indiscriminately affects between 30–40 million Americans. Numerous factors including age, weight, prolonged sitting or standing, genetics or a history of DVT (blood clots) can increase the risk of developing this all-­to-­common and often underdiagnosed disorder. Treatment options range from lifestyle changes like exercising or taking regular breaks from prolonged sitting or standing to an array of minimally-­invasive, outpatient procedures that close problem veins, redirecting blood flow to healthier ones.
ABOUT CENTER FOR VEIN RESTORATION
Having performed its first procedure in 2007 under President and CEO Dr. Sanjiv Lakhanpal, Center for Vein Restoration (CVR) has since become a nationally recognized leader in the treatment of varicose and spider veins. Dedicated to relieving leg pain, treating the vascular cause of severe leg wounds, and eliminating unsightly veins, CVR's minimally invasive procedures allow patients to look better, feel better, and live better. With 56 locations and counting, they have assembled the most qualified and experienced team of physicians, researchers, and staff to serve patients across Alabama, Indiana, Maryland, Virginia, Connecticut, Michigan, New Jersey, New York, Pennsylvania, and Washington, DC.
For more information, visit http://www.centerforvein.com. You may also contact Nicole McMillan at nicole(dot)mcmillan(at)centerforvein(dot)com or 240-965-3277.