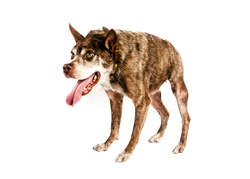 petaluma, ca (PRWEB) June 10, 2016
With faces that only a mother could love, homely hounds will vie for the title of World's Ugliest Dog® on Friday, June 24, at the Sonoma-Marin Fair in Petaluma, CA. Entries are coming in for the annual contest and there are some distinctive looks so far!
An online voting gallery and entry forms are available for the public to show their support at Sonoma-MarinFair.org/Worlds-Ugliest-Dog. With a platform that asserts that all dogs need and deserve a caring home, the annual Contest celebrates those dogs that may not earn a Best of Show, but are lovable and adoptable anyway.
You might think that all these contestants are Heinz 57 mutts, however pedigreed pooches take their share of the spotlight. "We aren't interested in lineage, it's the inner beauty and personality that shine in our World's Ugliest Dog® Contest," said Karen Spencer, Sonoma-Marin Fair marketing director.
Past winners include Walle, a basset/boxer mix; Peanut, a tiny dog with a history of abuse; and Quasi Modo a short-spined mix. The winner takes home a gigantic trophy and $1500 in cash. A Spirit Award honors a dog and owner who have overcome obstacles and/or are providing service to the community.
Entries will be accepted until Wednesday June 22. Judging for the World's Ugliest Dog® is based on appearance and personality. Judges for 2016 include long-standing head judge Brian Sobel, Neal Gottlieb cast member of Survivor and owner of Three Twins ice cream, and meteorologist Indra Petersons, ABC News Good Morning America. The Worlds Ugliest Dog® winner traditionally appears on Good Morning America, Jimmy Kimmel, and multiple international news shows.
For more information visit http://www.Sonoma-MarinFair.org.