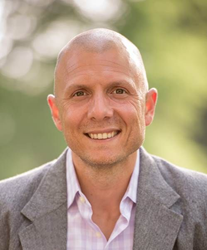 Know your client, serve their needs first and then tell them how you profit from them. Transparency equals trust and allows for the cultivation of a lifelong partnership
Portland, Maine (PRWEB) June 11, 2016
TrueLine Publishing founder and CEO, Haj Carr, will host a Lightning Learning Lab titled "Increasing Sales by Understanding Your Customer" as part of the annual Maine Startup & Create Week. The lab is scheduled for Wednesday, June 22, from 11 a.m. to 12 p.m. at the Maine College of Art (MECA) in Portland, Maine.
Maine Startup & Create Week celebrates and connects entrepreneurs and business owners far and wide with weeklong events including educational sessions, workshops and panel discussions.
The 2016 lineup of events includes a special focus on content and speakers that will inspire small-business owners to take risks, move products from test to production, connect with customers' needs and challenge entrepreneurs and intrepreneurs to scale fast and think big. There are six keynote speakers, including a roboticist, an incubator founder and the Forbes Media president — two of which have strong ties to Maine.
One of the recurring themes of Maine Startup & Create Week 2016 is learning how to better serve customers. Catering to this topic, Carr's presentation will help business owners and entrepreneurs fully understand the problems they are trying to solve and the needs of their target market.
Carr's workshop, "Increasing Sales by Understanding Your Customer," is focused on teaching business owners how to understand and sync with the needs of their clients to discern how to best serve them, creating a win-win for all parties involved.
"Know your client, serve their needs first and then tell them how you profit from them. Transparency equals trust and allows for the cultivation of a lifelong partnership," says Carr.
Maine Startup & Create Week kicks off Monday, June 20, and runs through June 26. A full schedule of events and speakers is available on the conference website.
About TrueLine Publishing
TrueLine Publishing is an international media and marketing firm specializing in B2B digital publications and custom media solutions. Through its award-winning journals, TrueLine offers a marketing platform for the nation's fastest-growing businesses to expand market share and actively manage their online reputations.
About Haj Carr
A serial entrepreneur, Haj Carr is the founder and CEO of TrueLine Publishing. He has founded several companies, including successful mortgage, real estate and finance businesses. Through all of his entrepreneurial adventures, Haj has been guided by a core principle: "Happiness is a choice." Happiness, for him, is entrepreneurship and creating a business where both he and his team can be successful. In his personal life he is a father to four children and is also a salsa dancing enthusiast, who travels the world to participate in dancing competitions.