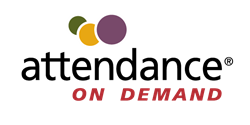 Livonia, Michigan (PRWEB) June 16, 2016
Employee time and attendance system provider, Attendance on Demand, Inc., is exhibiting at booth 1305 at the 2016 Hospitality Industry Technology Exposition and Conference (HITEC), June 21-23, 2016 at the Ernest N. Morial Convention Center, New Orleans, LA.
HITEC is the most comprehensive meeting of its kind in the hospitality industry offering informative technology seminars, workshops and presentations by industry experts along with over 300 hospitality technology vendors. The conference is sponsored by Hospitality Financial and Technology Professionals (HFTP).
Attendance on Demand has been selected to participate in the 2016 Technology Showcase on Tuesday, June 21, showcasing Attendance on Demand's newest feature for Affordable Care Act (ACA) compliance, Guidance. Guidance is a forward-looking management tool that helps employers to effectively schedule part-time workers and prevent unintended changes to full-time status.
Industries with variable-hour workforces, such as hospitality, are vulnerable to increased benefit or penalty costs when an employee's status changes under the ACA. Attendance on Demand Guidance helps to reduce this risk while improving visibility into employee status for better workforce utilization.
With no costly licenses or hardware costs, leading hospitality organizations can increase profitability, optimize Revenue per Available Room (RevPar) ratios and increase customer satisfaction through intelligent use of employee scheduling and configurable pay rules to automate hourly and overtime pay rates for different shifts and positions.
About Attendance on Demand, Inc.
Attendance on Demand employee time and attendance service supports the labor management needs of thousands of companies and over three-quarters of a million employees across North America. Launched in 2006, Attendance on Demand is a rapidly deployed, cloud-based solution that minimizes a company's risk and technology investment while providing advanced features for securely managing labor data-- calculating pay rules, scheduling employees, budgeting labor, and automating record keeping for labor law compliance and managing employee status and reporting for the Affordable Care Act. With over 99.99% uptime and above average customer retention rates, Attendance on Demand removes the worry of maintaining expensive infrastructure. An extensive North American distribution network helps organizations use Attendance on Demand to reduce labor expenses and improve decision making.
http://www.attendanceondemand.com
1-800-465-9980