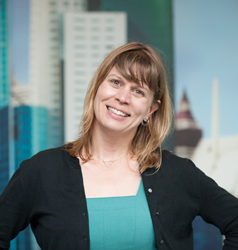 San Francisco, CA (PRWEB) June 13, 2016
The San Francisco - based company will use the capital to expand its business across the United States and to deploy its technology for a large channel partnership just signed. They also plan to expand into additional utility verticals and develop their analytics portfolio beyond meter data and into sensor-based technologies.
"The current drought, along with greater water scarcity globally, are forcing water utilities to re-examine their internal efficiency protocols," says Valor Water Analytics' founder Christine E. Boyle, PhD. "Water utilities can no longer afford to conduct water loss audits every 4-5 years, and need to integrate water loss monitoring into everyday operations so they can respond to changes in water use and meter degradation in real time. Valor Water Analytics provides an integrated solution so utilities can track water loss in real time and with a new level of information and efficiency."
The current California drought is placing large water supply and financial pressures on water utilities, and Valor's technology is at the forefront of solutions for utilities to go beyond getting their customers to conserve, and to fix key efficiency issues within their operations, in real time. According to the American Water Works Association, utilities currently "lose" up to 30% of their water to network -wide leaks. Valor Water is proven to locate the 10% of this water being lost at customer meters by identifying and helping utilities address water loss issues in real time. For one large utility, this amounts to 52 billion gallons delivered annually, and $122m in revenue for that water now being delivered to customers.
"We've been impressed with the traction that Christine and her team have achieved to date with very disciplined capital management. We are excited to be part of the Valor team as they work towards the transformation of utility data flows into cost-effective solutions to inform financial and resource decision making that address current customer engagement and revenue challenges at the utilities," stated Adam Hershey General Partner of Shore Ventures II, LP.
"Innovation in the water industry is a critical priority for our generation. Under the visionary leadership of Dr. Christine Boyle, the Valor team is poised to transform the way water is managed across the country and beyond," stated Clara Brenner, General Partner of The Urban Innovation Fund.
About Shore Ventures II, L.P.
Shore Ventures II, L.P., a subsidiary of Hershey Management, is a venture capital firm headquartered in New York City, focused on providing growth and expansion capital to talented entrepreneurs to build great businesses and ultimately achieve a successful liquidity event. Our investment focus is on Late Seed, Series A and B financing rounds.
About The Urban Innovation Fund
The Urban Innovation Fund is a venture capital firm that provides seed capital and regulatory expertise to startups solving our toughest urban challenges -- helping them grow into tomorrow's most valued companies.