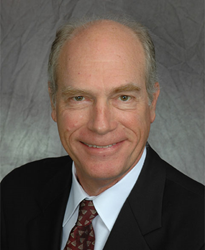 You can go around the world and you don't have to say you're American. Just say you're from Miami and everybody knows it
Miami, FL (PRWEB) June 15, 2016
Major retailers and developers are choosing South Florida for significant projects as the region's brand and population grows, local market experts said at the recent Realtors Commercial Alliance (RCA) Midyear Update hosted by the MIAMI Association of REALTORS® (MIAMI). Eleven panelists engaged with about 100 attendees at the fourth annual RCA Midyear Update.
"Miami is the place to be," Ronald Kohn of Kohn Commercial said. "You can go around the world and you don't have to say you're American. Just say you're from Miami and everybody knows it."
Miami and Fort Lauderdale are the top two retail markets in the United States, according to a recent long-term retail market outlook report by online real estate marketplace, Ten-X. Miami hospitality employment rose by nearly 5 percent in 2015 to 136,100 jobs — an all-time high, according to the Greater Miami Convention & Visitors Bureau.
Downtown Miami, which has more than doubled its population to 80,000 in the last decade, is the site of two major mixed-use projects: the $1.05 billion Brickell City Centre and the $1.7 billion Miami Worldcenter. The projects are just two of the various under construction projects in the region. The United States' largest mall, the proposed 200-acre American Dream Miami, may also be coming to Miami-Dade, if approved by the county.
"Big name retailers see Miami as a must place to be," said Juan Roberto DeAngulo of Elion Partners. "It's less of an economic decision and more of a marketing decision."
REITs Boosting Miami CRE
Low interest rates and an improving jobs picture have escalated the importance of real estate investment trusts. REITs are having a major impact on the Miami commercial market.
REITs came to South Florida 15 years ago and altered the local commercial market, Wayne Ramoski of Cushman & Wakefield said during the RCA Midyear Update. REITs invest across a broad array of sectors, from office buildings to shopping malls and hotels. There also are health care, timber and infrastructure REITs.
Developers are buying and building new malls because of South Florida's population growth and increased tourism. Miami-Dade, the most populous county in Florida, added 7.8 percent more residents in the last five years and has a population of 2.69 million, according to U.S. Census Bureau data. A record 15.5 million visitors visited Miami in 2015, according to the Greater Miami Convention & Visitors Bureau.
"The way REITs develop and hold is very different than a local developer would expect," Ramoski said. "It's brought in an institutional class of developer. They are here because the Miami market is not going away. There are certain factors about Miami that are going to keep it alive for a long time. The REITs are also cross selling other clients they have in different markets into this market."
About RCA MIAMI
The REALTORS Commercial Alliance of MIAMI (RCA MIAMI) seeks to serve commercial members and to shape and unify the commercial real estate brokerage and service industry in South Florida. With about 2,000 members, RCA is the only association of REALTORS dedicated exclusively to commercial real estate interest throughout Miami-Dade County. The Alliance provides member services, including a legislative voice, education opportunities, a code of ethics, and networking opportunities that provide enhancement of the commercial REALTORS knowledge base and ability to service their clients. RCA MIAMI participation facilitates networking opportunities. The Alliance hosts the Annual Commercial Super Conference and Expo, the largest commercial expo in South Florida.
About the MIAMI Association of REALTORS®
The MIAMI Association of REALTORS® was chartered by the National Association of Realtors in 1920 and is celebrating 96 years of service to Realtors, the buying and selling public, and the communities in South Florida. Comprised of six organizations, the Residential Association, the Realtors Commercial Alliance, the Broward Council, the Jupiter Tequesta Hobe Sound (JTHS) Council, the Young Professionals Network (YPN) Council and the award-winning International Council, it represents more than 42,000 real estate professionals in all aspects of real estate sales, marketing, and brokerage. It is the largest local Realtor association in the U.S., and has official partnerships with 136 international organizations worldwide. MIAMI's official website is http://www.miamire.com
###