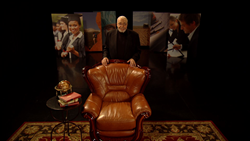 (PRWEB) June 10, 2016
A new episode of "Behind The Scenes" with host James Earl Jones features the essentials of aeronautical education, and how training in this field equips students for more than just piloting at a standard level.
Aerospace classes prepare students for aviation and aerospace at an undergraduate or graduate level. The classes may teach them to be air traffic control officers, maintenance technicians, professional pilots and include aircraft construction and mechanics.
Regular classes inform students about the history of atmosphere and space flight with hands-on training privileges. Advanced students are taught aviation law and mechanical interpretation and how to diagnose mechanical problems as well as analyzing their severity.
The basic aeronautical class would usually include rocket propulsion, spaceflight dynamics and the way these elements work in conjunction with spacecraft performance and the complications that arise from them. These courses oftentimes come in several tiers and display how air moves around objects and include, airfoils, lattice methods and transonic flow. Class discussion and research are often included in the process.
This new program looks to feature these facts and many more about aeronautical education. Behind The Scenes is created solely for Public Television and distributed to television stations throughout the United States. Each episode of the program is filmed in high definition and must meet the highest of quality assurance standards before being approved for air. Besides having TV and movie veteran James Earl Jones serving as host, the program also employs an award-winning team of writers, producers, and videographers. It isn't released or produced by PBS or APT, who are providers of long-form content and aren't related to Behind The Scenes.
(source: http://study.com/aeronautical_courses.html )