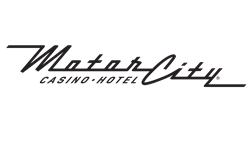 Detroit, MI (PRWEB) June 16, 2016
MotorCity Casino Hotel announced today that Interim President Bruce Dall has been named President. In this position, Mr. Dall will be responsible for the complete operations of the property including casino, hotel, food, beverage, retail, marketing, facility and administrative departments.
Mr. Dall has more than 28 years of experience in the casino industry. His most recent assignment at MotorCity Casino Hotel was Senior Vice President of Finance and Administration/Chief Financial Officer.
Prior to joining MotorCity Casino Hotel, he was Assistant General Manager and CFO for Greektown Casino, Chief Financial Officer and Treasurer of the Hard Rock Hotel Casino, Controller of the Desert Inn, and Director of Internal Audit for Caesars World.
Mr. Dall, a native of Milwaukee, Wisconsin, earned his Bachelor of Business Administration degree in accounting from the University of Wisconsin-Whitewater, and is a Certified Public Accountant in the state of Nevada.
About MotorCity Casino Hotel
Located on Grand River Avenue at the Lodge Freeway (M-10), MotorCity Casino Hotel is owned by Marian Ilitch. The entertainment complex is comprised of an expansive gaming space including two smoke-free gaming areas and an award winning 400-room ultra-comfortable and high tech hotel with a luxury spa and fitness center. MotorCity Casino Hotel offers several unique dining options including Iridescence, an award winning fine dining restaurant, Little Caesars, the Assembly Line buffet and the Grand River Deli & Burgers. Other amenities include Sound Board, an intimate live performance venue, and over 67,000 square feet of function and banquet space. For more information about MotorCity Casino Hotel, or to make a reservation, visit http://www.MotorCityCasino.com or call 1-866-STAY-MCC.