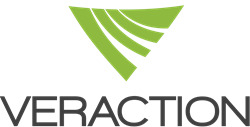 Memphis, TN (PRWEB) June 10, 2016
Veraction, the leading provider of Transportation Spend Management and freight audit services and technology, will present and exhibit at the LLamasoft SummerCon Conference June 15-17 in New Orleans. The annual conference will draw supply chain leaders from some of the world's most successful companies.
Steve Beda, Executive Vice President of Global Customer Solutions, will present "Manage your Transportation Spend – in HD" on Thursday, June 16 at 12:30 p.m. in Salon B. During this session, Mr. Beda will reveal how any company can find an advantage with Veraction's combination of leading freight audit and transportation spend intelligence solutions to gain visibility, identify savings and seize control of their transportation spend.
"We are excited to be participating at SummerCon," said Beda. "Today, companies are continually challenged with gaining and improving visibility of their transportation spend and ultimately gaining better control. Adopting a consistent data management, audit, and business intelligence strategy is key to overcoming these challenges. With Veraction's Total TSM℠ solution, companies can transform data into insight and insight into action."
Visit Veraction at SummerCon at Booth 3 in the exhibit hall.
About Veraction
Veraction is the leader in Transportation Spend Management solutions. Veraction combines industry leading cloud based applications with best in class services to help companies realize savings, visibility and control of their transportation spend across all transportation modes. With a global footprint and range of solutions spanning freight and parcel audit, bill payment, financial allocation services, spend analytics, visibility and expert consulting, Veraction enables companies to manage their critical and significant transportation spend more effectively. Veraction is headquartered in Memphis, TN, with US offices in Austin, TX, and Saint Simons Island, GA, as well as global offices in Amsterdam, Manila and Shenzhen. Visit Veraction at http://www.veraction.com.
About LLamasoft, Inc.
LLamasoft supply chain optimization software enables companies across a wide range of industries to model, optimize and simulate their supply chain network, leading to major improvements in cost, service, sustainability and risk mitigation. Headquartered in Ann Arbor, Michigan, LLamasoft is a leader in supply chain excellence and innovation, advancing technology focused on continuous improvement of enterprise supply chains for the world's largest organizations. Learn more at http://www.llamasoft.com.