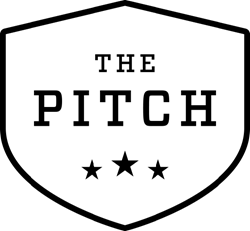 "We know that the sports technology market will continue to grow in Minneapolis. Helping to get this off the ground, and providing companies with proven expertise is the next step in making Minnesota a destination for smart, eager entrepreneurs."
MINNEAPOLIS, Minn. - June 9, 2016 (PRWEB) June 10, 2016
Today Rally Ventures and Sport Ngin proudly announce the formation of "The Pitch" - a sports tech innovation center designed to be the nation's hub for cutting edge sports tech startups, businesses, entrepreneurs, and developers.
Members of The Pitch will enjoy inspiring shared coworking space as well as access to the industry leading resources of Rally Ventures and Sport Ngin. Launching early July, The Pitch is now accepting membership applications from businesses with a vision for impacting the sports innovation and technology ecosystem.
Local Fantasy Sports pioneer Rob Phythian thinks this is a seminal moment for the region, "For various reasons, the Twin Cities have become a major sports tech hub. I'm absolutely bullish on Minneapolis's future. We have a huge pool of talent to draw from, early stage dollars are available, angel investors are interested, and spaces like The Pitch are going to breed a certain set of developers, designers, business development types, execs - all of whom have scaled viable businesses in the past. And, as Minnesotans, sports are in our DNA. Everything is poised to foster this momentum, and we are thrilled to bring SportsHub Technologies into The Pitch as an anchor tenant."
The Pitch is physically adjacent to Sport Ngin's headquarters, located in Minneapolis's fast growing Northeast tech region.
"We're excited to offer a foundation for the emerging sports innovation community in the form of a creative, thriving coworking environment with micro-breweries, art galleries, restaurants, gorgeous views, and a great social scene," says Sport Ngin cofounder Carson Kipfer, "we've already begun to attract a strong pool of sports innovators interested in The Pitch."
In addition to a world class coworking space, participating members will also receive access to mentors, advisors, potential investment capital, and priority integration with the Sport Ngin platform and its user base.
Superstar startup Player's Health will be among the first residents of The Pitch. CEO Tyrre Burks says, "When we were approached with the opportunity to join The Pitch, it was an obvious choice for us. It is clear that Sport Ngin is one of the most innovative and influential companies in our space. With their 3,000,000+ active users, Sport Ngin provides us the ability to scale and their presence in the sports community will allow us to improve the lives of athletes and organizations on a bigger stage."
"We know that the sports technology market will continue to grow in Minneapolis. Helping to get this off the ground, and providing companies with proven expertise is the next step in making Minnesota a destination for smart, eager entrepreneurs," says Jeff Hinck, General Partner of Rally Ventures.
Leading the The Pitch is 5-year veteran of building Minnesota's CoWorking Community, Executive Director, Teke O'Reilly. "I've seen tremendous things happening across the tech markets of Minnesota these last 5-6 years, but this particular niche is easily the most exciting, and has unlimited potential for national dominance. Sport Ngin has paved the way for a strong & healthy cultural movement, and down that path we want to bring home the nation's very best Sports Tech talent, partners, and innovators into The Pitch." The Pitch will be open to Members at 8AM, Tuesday July 12th. To apply for Membership or request a tour, please visit our website, the-pitch.com, and submit your application.
Welcome to The Pitch!
###
About Rally Ventures:
Rally Ventures empowers entrepreneurs to go further faster. Rally invests exclusively in early-st age business technology companies, focusing on big data, cloud technologies, infrastructure software, mobility, IoT, SaaS, security, and storage. The Rally platform includes a dynamic network of nearly 100 Rally Tech Partners — visionaries, technologists, and executives who provide support and inspiration when needed to help growing companies break away from the pack and become tomorrow's technology leaders. For more information, visit http://www.rallyventures.com .
About Sport Ngin:
Sport Ngin is the leading provider of Sport Life Management web software and mobile applications for youth, amateur, and professional sports. Powering more than 500,000 sports teams, leagues, clubs, and associations, Sport Ngin features a complete suite of easy-to-use tools that help sports organizations manage, connect, and communicate with a diverse range of stakeholders, including athletes, parents, administrators, coaches, referees, scouts, volunteers, fans, journalists, and sponsors. Founded in 2008, Sport Ngin is based in Minneapolis, Minn. For more information, please visit http://www.sportngin.com; like the company on Facebook at Facebook.com/SportNgin ; or follow Sport Ngin on Twitter at @sportngin .