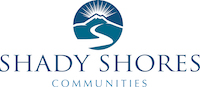 "We are pleased to be able to add these two valuable resources to our team. Their energy and passion for the residents make them extremely important assets as we continue to expand our operations." Michael G. Wallace
Denton, Texas (PRWEB) June 14, 2016
Shady Shores Communities, LLC (http://www.ShadyShoresCommunities.com) announced today the addition of two new members to their already rapidly growing roster.
Britt Jung joins the team as Regional Director of Operations helping to oversee the company's direction, oversight and leadership as carried out through each of the homes. Mr. Jung received his Bachelor of Science degree in Biology and his Post Baccalaureate Certificate in Long Term Care Administration from Texas State University in San Marcos, TX. He has been a Licensed Nursing Facility Administrator for several successful homes throughout the state of Texas.
In addition, Christine Garret has been brought on as Regional Reimbursement Consultant for the company's long-term care operations. She brings an extensive background working with multi-facility operators in helping them ensure accurate documentation for billing from Third Party programs.
Michael G. Wallace, CEO of Shady Shores Communities stated "We are pleased to be able to add these two valuable resources to our team. Their energy and passion for the residents make them extremely important assets as we continue to expand our operations."
About Shady Shores Communities, LLC
Shady Shores Communities is a Texas-based, long-term care provider specializing in the operation of skilled nursing and memory care facilities. With its headquarters in Denton, Texas, Shady Shores Communities operates 10 skilled nursing facilities, with additional campuses under development.