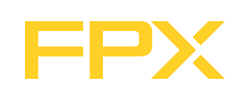 FPX looked to Windward as a technology partner due to their native Microsoft Office template authoring capabilities, which enable users to build dynamic business documents with the familiarity of Microsoft Office
Dallas, Texas (PRWEB) June 14, 2016
FPX, a SaaS company and leading provider of platform-agnostic enterprise Configure-Price-Quote® (CPQ) applications, today announced it has partnered with Windward Studios, a leader in reporting and document generation software, to deliver native Microsoft Word document authoring functionality within the version 2 release of the FPX Smart Contract Management application.
As part of FPX's platform of enterprise applications, Smart Contract Management automates companies' complex workflow and contracting processes, establishing a single location for sales teams to circulate sales documents, request approvals, and obtain contract e-signatures. Leveraging Windward's document generation engine, the new release of Smart Contract Management simplifies the authoring process of companies' dynamic business documents.
"The partnership between FPX and Windward Studios will enable FPX customers to easily and efficiently customize, generate and update critical business documents," said David Thielen, CEO of Windward Studios. "We're excited that FPX has chosen Windward's document generation suite of tools as an integral part of their leading enterprise applications."
Now, out-of-the-box and without developer expertise, sales teams and other FPX Contract Management end-users can leverage the power of Windward's native Microsoft Office template authoring tool to:

Create, customize and access all business documents in real time, eliminating lengthy procedural inefficiencies
Design custom templates for business documents directly within Microsoft Word
Publish templates to an internal document library
Use saved templates to generate complete, professional business documents that auto-populate at the time of generation
"FPX looked to Windward as a technology partner due to their native Microsoft Office template authoring capabilities, which enable users to build dynamic business documents with the familiarity of Microsoft Word," said Chris Lords, Chief Technical Officer for FPX. "Through our enablement of the Windward document generation technology, we're able to extend the front-office capabilities of managing complex sales and agreement documents to end users throughout the sales process in a single application."
Available in both a SaaS-based and On-Premise approach, the document generation technology allows FPX Smart Contract Management to transform the ways companies manage the intricacies of their extensive workflow procedures. Together, FPX and Windward Studios are redefining the industry standard for contracting and renewal process management for large, multi-channel organizations.
About Windward Studios:
Windward delivers powerful document generation and reporting software for enterprise or OEM use. Businesses worldwide create custom reports and documents more quickly with data intelligence made easy. Windward has been delighting customers – technical and non – since 2004.
About FPX:
FPX is a SaaS company and leading provider of enterprise Configure-Price-Quote (CPQ) applications. Based in Dallas, TX, FPX delivers a platform of cloud-based solutions that enables large, global companies to sell complex products and services with incredible speed, efficiency and precision across all channels. FPX Enterprise CPQ empowers companies to augment their existing CRM systems, Commerce sites, and ERP applications by providing an omni-channel platform to optimize and automate all Quote-to-Order business processes, including configuration, pricing, quoting, contract management, workflow, e-signature, and data management. More information is available at http://www.fpx.com.