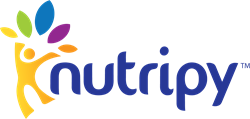 Making Your Body the Best Place to Live
Irvine, CA (PRWEB) June 26, 2016
Nutripy.com is the first online membership site to deliver a professional assessment, pharmaceutical grade nutrition supplements, and nutritionist support with healthy meal plans that are personally tailored to each member's lifestyle. Nutripy accommodates everyone's individual lifestyle with the promise to "make your body the best place to live", says award winning healthcare executive and Nutripy founder, Jeffrey Moore. With the launch of Nutripy, Moore has successfully pulled back the healthcare curtain by making available to consumers the highest grade of supplementation only available through healthcare practitioners…online.
With a thorough assessment of each member's lifestyle, Nutripy suggests an objective nutrition supplementation plan to target immediate benefits, live access to nutritionists and individualized meal plans from an award winning French chef de cuisine. Nutripy is not a diet plan, and insists your lifestyle works with healthy options as the right approach. Moore adds, "If you can just change some basic eating and supplementation habits, you will never diet again."
There are three (3) specific Nutripy memberships plans to choose from:

Complete Life: A Nutripy approach that is comprehensive in scope
Get Your Goal: A level that directly addresses mental acuity, energy, vim and vigor and more than 20 additional goals and special focuses - that a Nutripy member may wish to incorporate into their existing lifestyle
Get Shopping: An option for a Nutirpy member currently under the advise of a healthcare professional and looking for easier access to their supplementation and nutritionist support.
Members have access to professional, nutritionist-selected supplementation, and powerful, healthy ingredients in a variety of easy, healthy recipes created by Nutripy Resident Master Chef Jessica Leibovich. The team of Nutipy professionals also includes scientists, doctors, expert contributors, and even celebrities.
So, what is all the buzz about? Most Americans want to be healthier in the lifestyle they have now. "If you're a single working mom today, you will be tomorrow too. Same goes for an athlete or a person working long days," says Jeffrey Moore. As a result, consumers have turned to the supplementation industry, which has grown to over $30 billion in 2015, and is projected to double by 2021, according to the Nutritional Business Journal. And all of this growth is unregulated, pro ducting thousands of choices with only a few worthy of the promises they make.
Why Nutripy? Because there is an increasing problem with both the foods and supplementation we consume, and most Americans don't realize that 90% of supplementation on our local store shelves originates from the same five (5) factories in China; factories cited 30 times in the past two (2) years for violations that include widespread distribution of supplements with none of the active ingredients listed on the label.
Alternatives to Nutripy include visits to alternative medicine specialists that are time consuming, costly and offer limited brands, while Nutripy nutritionists select from all 55 professional brands in their catalog of more than 10,000 products. These brands are made in the USA, pharmaceutical grade, manufactured under Good Manufacturing Practices (GMP) standards
As an added incentive, Nutripy has announced that the first 500 people who sign up for the Nutripy membership program will receive a complimentary three (3) month membership by using promotion code CHARTER0216 when enrolling.
For more info:
http://www.nutripy.com
Headquarters: 866-668-8747
Media Communications: Gina Waggener
Email: gina(at)oceventsolutions(dot)com