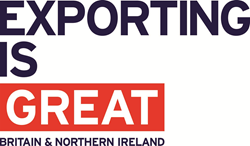 It's great to recognise what can be achieved by a law firm such as Sherrards by way of example.
London, United Kingdom (PRWEB UK) 12 June 2016
The guide is intended to assist British business and, in particular, professional and other service firms in accessing international markets. It provides a structure for securing and delivering business overseas, acts as an aide memoire for those already involved in work overseas, and provides information about where businesses can get help and support.
In doing so, the guide forms part of the government's Exporting is GREAT campaign, which aims to inspire and support 100,000 additional UK businesses to sell their goods and services overseas by 2020.
In the guide, UKTI highlights Sherrards' international success, focussing on the firm's activities in China, Taiwan, Russia and the United States, all with the support of UKTI.
Paul Marmor, the head of Sherrards' International Services & Litigation, says in the guide:
"Whatever the size of your company, UKTI is there for you. You'll have embassies on your side and a huge network of contacts at your fingertips."
The guide explains to business and professional firms:

why export
routes to markets
strategy and commitment
developing a plan
how to sell and raise your profile overseas
managing the risk and getting paid
developing effective relationships and handling cultural differences
protecting intellectual property
where to get advice and support
critical success factors
Colin Russell, UKTI trade advisor and the author of the Guide, said:
"UKTI has produced this guide to help and show British business what can be achieved by professional, financial and business service providers on the international arena where there is a wealth of opportunity. It's great to recognise what can be achieved by a law firm such as Sherrards by way of example."
Will Lawes, Partner at Freshfields Bruckhaus Derringer and Prime Minister's Business Ambassador, says in the guide:
"The professional and business services markets are becoming increasingly global and to achieve our full potential, those of us based in the UK must have the courage to serve customers beyond our borders. With the support and encouragement of UKTI and its network, all businesses can have that ambition and deliver on it."
The guide also includes a helpful review of The Bribery Act, which provides the need for a UK company to have a code of conduct to manage risks associated with bribery and related offences, in relation to which Sherrards has a specialist advisory team.
The guide is accessible through British embassies and consulates across the globe, through UKTI and online.
Sherrards has been working with UKTI since 2008, when international trade advisors Colin Russell and Elizabeth Fehnrich introduced the firm to UKTI trade missions and UKTI's export support.
Alasdair McMillin, Managing Partner at Sherrards, said:
"With offices across the UK and the globe, located in over 100 countries and many British embassies and consulates, UKTI is very accessible to British business and provides a wonderful resource for any business looking to trade overseas."
For more information about any matter in this note and/or Sherrards Solicitors, then contact Paul Marmor on +442074789010 or pdm(at)sherrards(dot)com. Sherrards: http://www.sherrards.com.
For enquiries about UKTI's 'Selling financial, professional and business services overseas' guide, please contact Emma Rispoli on +442031288820 or emma(dot)rispoli(at)enginegroup(dot)com.