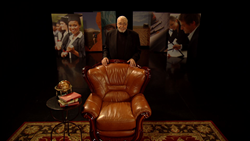 (PRWEB) June 13, 2016
James Earl Jones will host a new segment with the ongoing series "Behind the Scenes" about Business to Business, also known as B2B, sales solutions.
The B2B sales market has changed over the last decade as the country's economy has transformed during the digital age. Many companies that focused on selling goods to traditional customers have transitioned to providing goods and services to other businesses. This is especially true in the technology sector, where providing new computer products to small to medium businesses is a booming market place. This new segment will look into the innovative ideas that are transforming this sector.
James Earl Jones (Of Mice and Men, Star Wars) is an award winning actor of stage and film, with over one hundred film, television, and Broadway credits.
Produced for Public Television, Behind the Scenes is a production created to help inspire viewers with stories from all over the nation. Each segment is an informative look at different areas of the country and its stories. Although it is produced for public television stations, it is not affiliated with either APT or PBS.