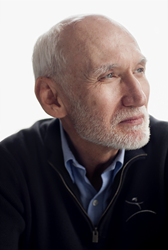 Haier is getting a facility that has completely rebuilt itself
Cambridge, MA (PRWEB) June 13, 2016
A lean management effort that began in 2012 has transformed manufacturing at the sprawling Appliance Park plant that now belongs to Qingdao Haier Co., Ltd. ("Haier") with the recent sale of GE Appliances to the Chinese appliance maker, said John Shook, CEO of the nonprofit Lean Enterprise Institute, which advised GE in implementing lean management and production systems.
"GE Appliances has been at the vanguard of reinvigorating U.S. manufacturing for the past five years," said Shook. "In Appliance Park, Haier is getting a facility that has completely rebuilt itself from years of outsourcing and offshoring," Shook said. "It has tremendous capability and is designing and building high-quality appliances. GE Appliances is a lean producer with an engaged leadership that has done an excellent job involving the union workforce to build in quality on the front lines."
LEI leaders began advising executives at GE Appliances in early 2011 on how to implement a lean management system. Later, LEI was asked to take on production system development too.
The management and production system revolutions followed LEI's Lean Transformation Framework, based on five dimensions expressed as questions:
1. What is our purpose? What value do we create, or what problem are we trying to solve?
2. How do we design and do the actual work?
3. How do we identify and develop the capabilities we need?
4. What management system and leadership behaviors are required to support the new way of working?
5. What basic thinking, mindset and assumptions underlie the transformation, informing both its need and challenge?
Note to Media
Please contact LEI to arrange an interview with John Shook on the continuing lean transformation. Contact: Chet Marchwinski, LEI director of communications, cmarchwinski(at)lean(dot)org or 617-871-2930.
About the Lean Enterprise Institute
Lean Enterprise Institute Inc., a 501(c)(3) nonprofit based in Cambridge, MA, makes things better through lean research, training, publishing, and events. Founded in 1997 by management expert James P. Womack, PhD, LEI supports other lean initiatives such as the Lean Global Network, the Lean Education Academic Network, and the Healthcare Value Network. Learn more at http://www.lean.org