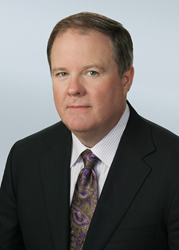 CHARLOTTE, N.C. (PRWEB) June 13, 2016
The full-service business law firm Shumaker, Loop & Kendrick, LLP has just launched ShumakerManufacturing.com, a blog dedicated to manufacturing, one of the largest industries the firm serves.
The blog, which is called "Shumaker Manufacturing: A Legal & Industry Review," will include posts written by Shumaker attorneys in several of the firm's offices, as well as industry news. Original posts and industry news will be added throughout the month.
Shumaker attorney David H. Conaway is the lead author of the blog. He said most of the firm's practice groups provide services for the manufacturing industry.
"The Shumaker Manufacturing blog is a vehicle for us to channel information about the industry with a legal focus, and I think that's very helpful to clients," Conaway said. "We'll be providing a wealth of information about several areas of manufacturing that the firm touches, from chemicals and packaging to paper products and small appliances."
The first post on the blog is authored by Conaway. It focuses on international sales contracts. Other blog posts will showcase Shumaker's various practice and expertise areas of the firm's attorneys, including manufacturing sectors like agribusiness, automotive, aviation and aerospace, building materials, energy, furniture, home appliances, industrial equipment, packaging, steels and metals, food and beverage, textiles and apparel, construction and engineering, electronics and technology, forest products and paper and chemicals, petrochemicals and resins.
"This blog is also about getting our own attorneys even more excited about manufacturing," Conaway said. "It will help us become highly in tune with the industry."
The manufacturing news featured on the blog aims to add value for clients by providing focused updates about issues of concern to the industry. To subscribe to the blog, visit ShumakerManufacturing.com and enter an e-mail address in the top right-hand corner to receive notifications of new posts by e-mail.
About Shumaker, Loop & Kendrick, LLP
Founded in 1925, Shumaker, Loop & Kendrick, LLP is a full-service law firm with more than 245 lawyers and five offices in Toledo and Columbus, Ohio; Tampa and Sarasota, Fla.; and Charlotte, N.C. Shumaker is a premier provider of quality legal services. Whether it's commitment to clients or work in the community, involvement lies at the core of all of Shumaker's initiatives. For more information, call 704-375-0057 or visit SLK-Law.com.