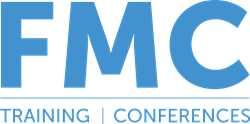 New York, NY (PRWEB) June 12, 2016
Future Media Concepts (FMC), the nation's leading training provider and conference organizer in the digital media industry, is pleased to announce a new workshop series designed for production and post-production professionals. These workshops, delivered with great success at FMC's conferences, are now available at FMC training centers.
The workshops kick off on July 28th and focus on lighting, After Effects for video editors, color correction and grading with DaVinci Resolve, web video promotion and more. Known industry experts will lead the training, such as: Eran Stern (Founder of SternFX), Jem Schofield (Founder of TheC47), Patrick Inhofer (Founder of Fini.tv), and Rod Harlan (Author, Artists and Speaker).
"We are pleased to add these popular workshops to our existing curricula, and to provide the ability to attend in person at any of our training centers or online from everywhere" said FMC Co-Founder, Jeff Rothberg.
The series includes six workshops:
After Effects for Video Editors: a one-day workshop created for editors and motion graphic designers who wish to maximize their efficiency and creativity by adding After Effects to their skill set.
Particles in After Effects: a one-day workshop focused on third-party particles and designed for experienced After Effects Professionals
Lighting for HD & 4K Corporate & Documentary Productions: a one-day workshop intended for producers, DPs, camera operators and aspiring filmmakers.
From Production to Post—Shooting HD & 4K with Log & LUTs: a one-day workshop created for directors of photography, camera operators and anyone who wants to understand how to successfully work with Log in production and post.
DaVinci Resolve: Colorist Flight School LIVE: a three-day workshop created for anyone who'd like to become familiar with DaVinci Resolve and use it in post-production.
Using Social Media to Promote Web Videos: a one-day workshop designed for anyone needing to promote a product, service or brand with video through one of the numerous social media platforms available today.
The workshops are offered at our FMC locations in New York, Boston, Philadelphia, Washington D.C., Orlando, Chicago, Irvine, and Toronto as well as Online. For more information visit fmtraining.com.
______________________________________________________________________________
About Future Media Concepts, Inc.
Established in 1994, Future Media Concepts (FMC) is the nation's premier digital media training organization providing manufacturer-authorized training in digital video and film editing, motion graphics, web design and development, sound design, 3D animation, desktop publishing, architectural and mechanical design, Mac IT, and mobile apps development.
Future Media Concepts is a leading producer of education-rich conferences, many of which take place at today's leading electronic entertainment trade shows. Some of our events include Adobe Video World and Post|Production World at NAB Show. For a complete list of conferences, visit fmctraining.com