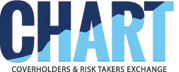 CHART serves as a forum for London insurance markets to interact directly with U.S.-based insurance agencies.
Claymont, DE (PRWEB) June 14, 2016
The CHART Exchange today announced that Tom Ridge, first U.S. Secretary of Homeland Security and 43rd Governor of Pennsylvania, has accepted an invitation to deliver the Keynote Address at the organization's fall event.
"Despite its relatively recent emergence, our organization is already being recognized as a driving force in the U.S./London marketplace", says Glenn Clark CPCU, "Earliest Adopter" of CHART. "Our Second Annual Summit will bring together some of the 'best and brightest' minds within this distinctive industry niche for three days of discussion and collaboration around the identification and pursuit of new business opportunities".
"We are especially gratified to have Governor Ridge participate in this ground-breaking event", continues Glenn. "His impressive resume includes work in both the public and private sectors. This experience makes him uniquely qualified to address those issues that are important to our membership, including market interdependence and the opportunities/challenges inherent with doing business at great distances."
Gov. Ridge was first elected to Congress in 1982, serving six terms as the representative from Pennsylvania's 21st Congressional District. He was one of the first Vietnam combat veterans elected to the U.S. House of Representatives. Mr. Ridge was twice elected Governor of Pennsylvania from 1995 to 2001. He fulfilled that role until the tragic events of September 11, 2001, when he became the first Assistant to the President for Homeland Security. He later became the first Secretary of the U.S. Department of Homeland Security.
Mr. Ridge is currently the founder and Chairman of Ridge Global, built to help organizations decrease security risks. Gov. Ridge has assembled a team of globally recognized experts who offer clients strategic counsel on identifying, preparing for and mitigating cyber risk.
The CHART (Cover Holders And Risk Takers) Exchange was established in 2015 to serve as a forum through which London markets could interact directly with U.S.-based insurance agencies. The Second Annual CHART Summit will take place October 3-5 at the Marriott Baltimore Waterfront Hotel in Baltimore MD. The meeting agenda will include a series of workshops designed to initiate constructive dialogue and information-sharing on an array of insurance-related issues. Breakout sessions will address such practical topics as regulatory compliance, the appointment process, and new product submission strategies.
Interested parties can learn more about the CHART Exchange and the upcoming meeting event in Baltimore by accessing our website at http://www.chart-exchange.com. Glenn Clark can also be contacted directly at 302-765-6001.