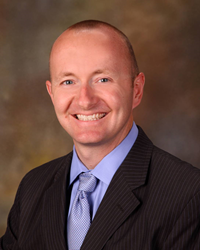 We look forward to growing our office and increasing our share of the market
Chicago, Ill. (PRWEB) June 15, 2016
RE/MAX 1st Choice, a residential brokerage organization based in Ottawa, Ill., has been acquired by Doug and Paula Carroll.
Long-time Ottawa resident Doug Carroll, 44, began his career in urban planning for the municipal government and eventually moved into real estate development. He recently left his position as director of Planning and Economic Development, Robert E. Hamilton Consulting Engineers, Inc. to work full time at RE/MAX 1st Choice where he started in 2009. He will now serve as managing broker/owner.
Paula Carroll is a fine arts teacher at Ottawa Township High School and is very involved in the Ottawa community.
RE/MAX 1st Choice recently relocated to 2771 N. Columbus Street in May, sharing a space with the First National Bank of Ottawa, and will be hosting a grand re-opening in mid-July. Described by Doug Carroll as café style with a "coffee shop feel", he feels the new, modern space will help recruit new agents. As of today, the office has seven brokers with plans to quickly bring on several more.
"We look forward to growing our office and increasing our share of the market," said Doug Carroll. "Our recent environment upgrades, culture changes and other investments will help our team boost productivity and better serve their clients."
RE/MAX 1st Choice is an avid supporter of the community, sponsoring local events, festivals and sports teams while its employees volunteer with many charitable organizations such as the Child Welfare Guild.
Former owner Tom Haeberle will stay on as a broker. "There is a heightened energy created through the new building and ownership," says Haeberle. "We've been attracting new agents and even bringing back several who had retired. Many great things are happening and I look forward to ongoing changes and progress."
"We want to maintain our high level of service while continuing to be an active participant and positive influence in our close-knit community," added Doug Carroll.
Jack Kreider, executive vice president and regional director of the RE/MAX Northern Illinois network, notes the leadership the Carrolls will help re-invigorate the office and create an environment for ongoing success and business growth.
"Doug and Paula Carroll are both well known and respected here," said Kreider. "We look forward to the continued growth they will bring to the RE/MAX 1st Choice office."
RE/MAX agents consistently rank among the most productive in the industry. In 2015, RE/MAX Northern Illinois agents averaged 18 transaction sides. RE/MAX has been the leader in the northern Illinois real estate market since 1989 and is continually growing. The RE/MAX Northern Illinois network, with headquarters in Elgin, Ill., consists of more than 2,250 sales associates and 106 independently owned and operated RE/MAX offices that provide a full range of residential and commercial brokerage services. Its mobile real estate app, available for download at http://www.illinoisproperty.com, provides comprehensive information about residential and commercial property for sale in the region. The northern Illinois network is part of RE/MAX, a global real estate organization with 104,000+ sales associates in 90+ nations.
####
EDITOR'S NOTE: RE/MAX® is a registered trademark. Please spell in all caps. Thank you. This release is posted at blog.illinoisproperty.com.