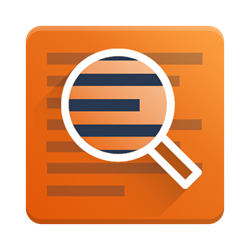 Pittsburgh, PA (PRWEB) June 14, 2016
StockSnips Inc today announced the release of its intelligent personal financial assistant. Keeping track of news about stocks has been made easier as the intelligent app reads articles on a daily basis and aggregates, analyzes and presents news snippets that require attention and review. It provides insights into all dimensions of stocks with an unbiased analysis of the market sentiment. Insight requires observing facts and leads to better understanding of a company.
Gain insights from sentiment analysis in seconds
StockSnips reads articles from trusted sources and filters news about the key performance indicators like revenue, earnings and cash flow. It then tags the sentiment– positive or negative and derives market sentiment trends for individual stocks.
Reduce time reading a sea of news
The app uses big text analytics and machine learning algorithms to automatically classify and find essential news snippets from a sea of news. The app currently supports analysis of news for companies listed on Nasdaq or NYSE. The analysis covers major news sources including SEC filings.
Understand a company's business and performance
StockSnips simplifies the process of discovering and learning key facts about companies, an important aspect of investing as stock price momentum alone does not provide a long-term view of performance. The facts comprise business operations, financial performance, legal and management changes in addition to stock price movement.
24 / 7 access via mobile devices
StockSnips is a mobile app that is available on iOS and Android devices. It has been designed based on extensive user research and feedback to ease cognitive load on investors. It is currently available in beta and will be available on a subscription basis later in the year. You can sign up at http://www.stocksnips.co
About StockSnips
StockSnips is a Pittsburgh based company dedicated to providing easy access to stock market news analysis to investors. Understanding market sentiment trends is an important element in managing one's stock portfolio. The app is the outcome of research conducted by machine learning experts and data scientists in collaboration with active investors and financial experts
Contact
Ravi Koka, Founder & Chairman
Media: Kathleen Conlogue
Email: info(at)stocksnips(dot)co
Twitter: @stocksnips
Linkedin: https://www.linkedin.com/company/stocksnips?trk=biz-companies-cym
Facebook: https://www.facebook.com/stocksnips