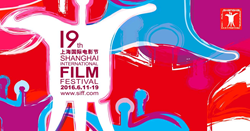 Christie is honored to be able to play an important role of supplying our high performance and dependable digital cinema projectors for various major events in this year's SIFF
Shanghai, China (PRWEB) June 14, 2016
Christie®, a leader in creating and delivering the world's best visual and audio experiences, is proud to serve as the exclusive digital projection partner of the Shanghai International Film Festival (SIFF) for the eighth consecutive year, taking place from June 11-19 .
Currently in its 19th year, the SIFF is known as China's only non-specialized competitive international film festival accredited by the Paris-based Fédération Internationale des Associations de Producteurs de Films (FIAPF). The festival kicked off in style with the screening of Cold War II – the long-awaited sequel to the 2013 smash hit starring Chow Yun-fat and Aaron Kwok, while Korean-Chinese co-produced melodrama Sweet Sixteen will close the event. The Christie Solaria CP4230 DLP® 4K Digital Cinema Projector is once again given the honor to screen both films at this prestigious event, attended by numerous international and regional celebrities.
Besides showing the opening and closing films, the CP4230 is also deployed for an encore screening of John Woo's famed action thriller A Better Tomorrow at the Shanghai Grand Theater, which has been digitally restored in 4K by Italian film restoration laboratory L'Immagine Ritrovata. Officially unveiled at last year's SIFF, audiences have hailed the restored 1986 classic as 'incredible'. Not only can they enjoy significantly improved images, they can also appreciate finer details which are not visible previously, such as a single bead of perspiration trickling down an actor's face.
In addition, Christie will supply a Christie Solaria CP2215 DLP Digital Cinema Projector for the adjudication of films nominated for the prestigious Golden Goblet Award for Best Film. A total of 14 films from around the world will be vying for this coveted award this year.
"Christie is honored to be able to play an important role of supplying our high performance and dependable digital cinema projectors for various major events in this year's SIFF," said Jason Pei, Deputy General Manager, Christie China. "From the screening of the opening and closing films to the judging of films vying for the film festival's top prize, Christie's technical support will allow distinguished guests and audiences at every event to have a comprehensive and highly satisfying cinema experience."
Lin Yu, Vice President, Christie Asia Pacific, added, "Christie is delighted to offer an extensive and premium movie-screening experience to all the guests at this year's SIFF. With over 85 years of experience in the movie industry, Christie's digital cinema projection technologies and capabilities have achieved illustrious success in the entertainment industry. We are therefore proud to be the exclusive digital projection partner of the SIFF for the eighth consecutive year, showcasing the best works of filmmakers from all over the world with our finest cinema projection solutions."
In conjunction with SIFF, Christie is participating in the CinemaS Shanghai International Film Forum and Exhibition, which takes place at the Shanghai Convention & Exhibition Center of International Sourcing from June 16-18, 2016. During this event, visitors can check out the comprehensive range of Christie cinema projection and audio solutions, including a live demonstration of the Christie CP2208-LP 3DLP laser phosphor cinema projector and the cutting-edge Christie Vive Audio™ cinema audio solution, which utilizes ribbon driver speakers and Class D amplifiers. Also on show are static displays of the Christie CP2215, CP2230 and CP4230 cinema projectors, as well as an immersive cinema corridor concept developed by Christie 360.
A star-studded lineup of local and international movie celebrities is expected to attend this year's SIFF red carpet ceremonies, including directors Ang Lee and Wong Kar-wai, Sir Ian McKellen, Bradley Cooper, Elizabeth Banks, Jackie Chan, Jet Li, Shu Qi and Lee Min-ho.
About Christie®
Christie Digital Systems USA, Inc. is a global visual technologies company and is a wholly-owned subsidiary of Ushio, Inc., Japan, (JP:6925). Consistently setting the standards by being the first to market some of the world's most advanced projectors and complete system displays, Christie is recognized as one of the most innovative visual technology companies in the world. From retail displays to Hollywood, mission critical command centers to classrooms and training simulators, Christie display solutions and projectors capture the attention of audiences around the world with dynamic and stunning images. Visit http://www.christiedigital.com.
Follow us:
Twitter.com/christiedigital
Facebook.com/christiedigital
#christiedigital
Christie® is a registered trademark of Christie Digital Systems USA, Inc., registered in the United States of America and certain other countries. Christie Vive Audio™ is a trademark of Christie Digital Systems USA, Inc.
DLP® is a registered trademark of Texas Instruments.