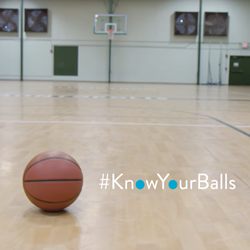 AUSTIN, TX (PRWEB) June 13, 2016
For Men's Health Month, The Testicular Cancer Foundation is proud to present "Know Your Balls" – a campaign to increase awareness and educate the public about Testicular Cancer.
Testicular cancer is the most common cancer in males ages 15–34, but when caught early, it is one of the most treatable and survivable types of cancer. With one man dying every day from a disease that is 99% beatable when caught in stage 1, we desperately need to increase awareness about testicular cancer to ultimately save lives.
The "Know Your Balls" campaign raises awareness among young men to be more cognizant of their bodies, to understand the risk for the disease and the precautions they should already be taking, such as conducting monthly self-exams and seeing a doctor immediately if they detect any irregularities.
The Testicular Cancer Foundation provides education and support to young men to raise awareness about testicular cancer. TCF is honored to support families of testicular cancer patients and share its resources with the medical and healthcare communities, schools and various young men's groups.