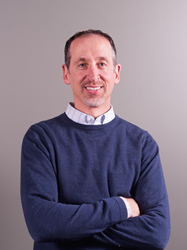 We need to keep up to date with trends to prepare for the future and ensure our marketing dollars are spent wisely.
Troy, NY (PRWEB) June 12, 2016
Hospital marketing specialist, David Vener, will kick off the Hospital Marketing National Atlanta conference, Tuesday, with a presentation on industry trends and tactics that engage patients and drive ROI.
Dave will discuss ten trends that highlight two popular themes of 2016: speed and personalization of content. He will harness these topics to outline marketing strategies that drive patient engagement and ROI, such as marketing in micro-moments, on-demand healthcare, and marketing automation. The presentation is designed to give audience members clear, comprehensive insights that they can apply to their marketing efforts.
"Consumer behavior is changing as swiftly as the healthcare industry is evolving. We need to keep up to date with trends to prepare for the future and ensure our marketing dollars are spent wisely." Dave said. "This presentation will provide valuable insight into some of the leading tactics that healthcare professionals can utilize."
Hospital Marketing National features key thought leaders in the marketing and advertising fields. Topics such as media buying, service line marketing, and creative storytelling are slated for this year.
As President of Smith & Jones, Dave plays a key role in client relations, traditional and digital media strategy and hospital rebranding. He is a frequent presenter at healthcare marketing conferences, most recently at Ragan's Healthcare Communicators Conference and Market Insights' Consumer Collaborative, speaking on topics such as brand building, web design, marketing trends and best practices.
He will present at 9:15 a.m. at The Crowne Plaza in Atlanta.
About Smith & Jones
Smith & Jones is the marketing communications agency exclusively focused on hospitals and health systems that compete with larger medical centers. We imagine an America where healthcare is truly personal, where everyone has local access to a superior customer and clinical experience, and as a result, people live healthier lives. We contribute to that vision by helping our clients create meaningful and desirable healthcare brands, align their internal teams, engage new and existing patients, and drive downstream revenue. Together, we change the outcomes.