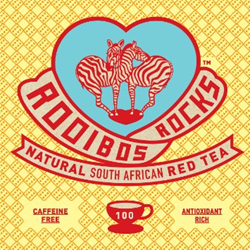 We are completely dedicated to expanding our reach and to helping more people than ever enjoy the flavors and benefits of Rooibos Rocks
Boca Raton, Fla. (PRWEB) June 12, 2016
Trading Queen, Inc., a family owned and operated business based in Cape Town, South Africa, announced it is bringing its signature Rooibos Rocks rooibos tea to the International Diet, Sports Nutrition & Vitamins ECRM show in Tampa, Florida from June 26-29, represented by Nutritional Products International (NPI).
ECRM trade shows allow companies the chance to introduce their products to some of the top retail buyers in the nutritional and health product industry. Trading Queen representatives from the NPI team will therefore have a chance to educate some of the business's most influential figures about the numerous benefits of their red bush tea.
"We can't wait for NPI to get to Tampa and participate in the monumental show," said Madeleine Stokes of Trading Queen. "This show is a big opportunity for us to expand on the reach we have already developed and to learn from many other major players in the industry about marketing and product development. We are pleased to have the chance to participate."
At ECRM events, retail buyers visit suppliers in private meeting spaces to discuss product launches, marketing strategies and various other business initiatives. This makes the events different than standard trade shows, which lack the same sort of privacy and intimacy ECRM offers at its shows.
Madeleine Stokes, Co-Founder of Trading Queen, initially became interested in rooibos tea after emigrating to Cape Town from the United Kingdom. She and her husband noticed rooibos tea was a staple of the local diet, and everyone from toddlers to nursing moms to elderly people drank it. They soon became lovers of the tea themselves, and after becoming familiar with the health benefits, they decided to begin producing their own premium quality brand that they could market in the United States of America and beyond.
Rooibos Rocks presents with an earthy red color; it has a naturally sweet, full-bodied and unique aromatic flavor and, due to its low tannin count, manages to avoid the bitter aftertaste found in black and green teas. Trading Queen has made sure to pay homage to the brand's South African heritage with colorful, local-style artwork and typical lingo on its packaging. Stokes and the rest of the company have spent years researching Rooibos, its history and its benefits, and feel confident that American consumers who give it a try will be more than pleasantly surprised.
"This show is going to be our next big chance to help show the world what Rooibos tea can do for everybody," said Stokes. "We are completely dedicated to expanding our reach and to helping more people than ever enjoy the flavors and benefits of Rooibos Rocks."
For more information about Rooibos Rocks, visit the product's website at http://www.rooibosrocks.com.