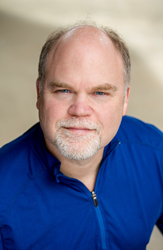 When people express discomfort about our name, we tell them that their discomfort is 'live data' indicating the need to lean into the conversation rather than away from it.
Portland, OR (PRWEB) June 14, 2016
With a list of clients that includes Alaska Airlines, Dell, Eastman Chemical, and Rockwell Automation. (1) – and over five cumulative decades on the job – Michael Welp, co-founder of White Men As Full Diversity Partners (WMFDP), decided to write a detailed account of a group of men embarking on a life-changing process to broaden their view of the world and lead them into more authentic relationships across race, gender, and sexual orientation. Four Days to Change contains anecdotes and dialogue culled from 125 of Welp and co-founder Bill Proudman's White Men's Caucuses where groups of white male leaders spend four days actively educating and challenging each other."
In Proudman's Foreword to the book, he explains that there was a problem: "We were told repeatedly that combining the words 'white men' and 'diversity' was oxymoronic in the extreme." (2)
However, since the vast majority of corporate America is white and male – there are five black CEOs (3) and 23 female CEOs on the Fortune 500 list for 2015 (4) – getting white men involved seemed wholly appropriate. Breaking through systemic inequality would prove essential to their methodology.
Why the business world? As it turns out, systemic prejudice, even when unintentional, has a disastrous effect on the bottom line and our American economy as a whole. Welp states in his Introduction, "There's a price to be paid for workplace discrimination – $64 billion. That amount represents the annual estimated cost of losing and replacing the more than two million American workers who leave their jobs each year due to unfairness and discrimination. (Replacing an hourly worker costs companies somewhere between $5,000 and $10,000, and it's more than ten times that amount for executives." (5)
Welp elaborates on the company's sometimes polarizing name, "If we didn't want to make white men or others uncomfortable about our work, we probably never would have started this 20 years ago." (6) And from WMFDP's newsletter, "When people express discomfort about our name, we tell them that their discomfort is 'live data' indicating the need to lean into the conversation rather than away from it." (7)
Through their name, their unique backstory, and their comprehensive approach, Proudman and Welp postulate a sea change in the fields of diversity consulting, experiential learning, and leadership development.
Welp, a member of NTL (National Training Laboratories) Institute, cites WMFDP's corporate (and governmental) client list, as well as their growing partnerships with advocacy groups such as WIN (Women's International Networking), MARC (Men Advocating Real Change) at Catalyst, which is a leading nonprofit organization accelerating progress for women through workplace inclusion. He is also quick to point out that all their efforts should lead to tangible action and measurable results. To this end, WMFDP keeps close track of their clients' feedback and progress for months and even years after initial contact. Proudman and Welp ask their clients to give their honest opinions on what they did (or did not) learn. One client had this to say:
"Every so often, a book comes along that enables us to see the world differently, with inspirational power to drive one to responsible action. Four Days to Change is such a book. As an attendee of the White Men's Caucus, I can attest to the transformative insights Michael articulates in this easy-to-read book based upon his decades of experiential learning. I found Four Days to Change enormously informative and life changing, both on a personal and leadership level, as we strive to support an increasingly diverse and inclusive workforce in full partnership. A must-read for any courageous leaders ready to begin their lifelong journey of enlightenment while viewing and understanding diversity and inclusion through their white male lens."

Corporate Vice President, Worldwide Operations, Applied Materials Inc.
A number of clients and colleagues were asked to read Four Days to Change. From a leader in women's rights advocacy:
"We know from our research that to develop more inclusive workplaces we must fully engage and empower men to serve as agents of change. In Four Days to Change, Michael shares powerful insights that will help any organization transform into one that leverages and embraces differences, by equipping men to lead more inclusively."
President and CEO, Catalyst
In this day and age when issues of race, gender, religion, and sexual orientation are often at the forefront of the newswires and our consciousness, it would appear that we need all the help we can get, and corporate America is in no way immune. Four Days to Change offers new insight into these problems, and more importantly, new solutions, and can be found at http://www.amazon.com/dp/099734220X
About White Men As Full Diversity Partners (WMFDP):
White Men as Full Diversity Partners (WMFDP) is a diversity and Leadership Development firm founded by Bill Proudman and Michael Welp in 1996 in Portland, Oregon. WMFDP takes an unorthodox approach toward eradicating bias and discrimination in the workplace. Their client list includes The Nature Conservancy, Ohio State University, NASA, Mass Mutual, Applied Materials Inc. and more. The majority of C-level executives are white and male, and they are frequently omitted from a vital role in diversity and equality. Proudman and Welp observed that these critical subjects were not being taken to the doorstep of these leaders – all to the detriment of struggling minorities and the economy as a whole. With a background that includes extensive field work in post-Apartheid South Africa in the early 1990's, Proudman and Welp have dedicated the last two decades to educating and engaging leaders of any race, color, gender or orientation. Welp, PhD, is the author of the book Four Days to Change. With an insightful foreword by Proudman, the book chronicles the journey from rural South Africa, to the boardrooms of America – all to lay the groundwork of a global paradigm shift.
2. Proudman, Bill, Four Days to Change, FORWARD, xiii
3. Wallace, Gregory, "Only 5 black CEOs at 500 biggest companies," CNN Money, January 29, 2015. http://money.cnn.com/2015/01/29/news/economy/mcdonalds-ceo-diversity/
4. Bellstrom, Kristin, "Why 2015 Was A Terrible Year to Be a Female Fortune 500 CEO," fortune.com, December 23, 2015. http://fortune.com/2015/12/23/2015-women-fortune-500-ceos/
5. Welp, Michael, PhD, Four Days to Change, INTRODUCTION, page 1
6. http://wmfdp.com/mission-behind-name/
7. Turner, Jan, "Wake Up, White Guys! Bill Proudman Tackles D & I," womenetics.com, March 6, 2014. https://www.womenetics.com/Article/ArtMID/2681/ArticleID/2563/bill-proudman-diversity-partners