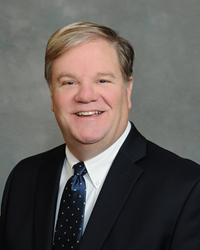 Richardson, TX (PRWEB) June 14, 2016
Service First Home Loans, an emerging national mortgage lender, has announced the opening of the company's first branch in Florida. The branch will be managed by industry veteran, Jim Reed, located in a temporary location at 2202 N. Westshore Blvd, Suite 200, Tampa, FL 33607. The branch will service the greater Tampa/Saint Petersburg markets.
"After becoming a top lender in the state of Texas, we are thrilled to open our flagship location in Florida under Jim Reed," said Shawn Broussard, CEO. "As Branch Sales Manager for the Tampa/St. Pete Market Jim will focus on the company's initial entry into the Florida Market. With his extensive leadership experience and track record of performance, he's a perfect match for Service First."
Prior to joining Service First Home Loans, Reed served as a Wealth Certified Originator for a top 10 bank where he closed approximately $100 Million in production over the past 4 years. He brings over 14 years of direct mortgage experience with an extensive background in sales and management.
"I'm very excited to have the opportunity to launch the Service First brand to the Tampa/St. Pete market," said Jim Reed. "The real estate community is in need of lenders capable of delivering on the promise of Service through Reliability and Service First is that Lender!"
####
About Service First Home Loans:
A leading mortgage company in the Dallas Fort Worth area, Service First Home Loans was established in 1997 and is headquartered in Richardson, Texas. The Company's goal is to provide a straightforward lending process by providing fast, efficient service while maintaining the highest levels of quality. To learn more about Service First Home Loans please visit their website at http://www.servicefirstmtg.com