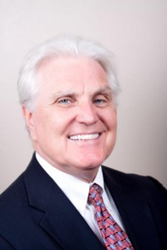 (PRWEB) June 10, 2016
Salem Broadcasting is proud to announce its new and unique program "The Financial Brilliance of the Female Brain", airing every Saturday at 10:00 am on KEXB 620am beginning Saturday June 18th, and every Saturday thereafter.
"Brilliance" is hosted by Dr. W. Neil Gallagher and Barbara Gill. Gallagher is a seasoned veteran of radio in D/FW for 25 years and is the author of the best-seller, "The Money Doctor's Guide to Taking Care of Yourself when No One Else Will".
Barbara Gill is a veteran business leader of 40 years of experience in D/FW area with expertise in empowering the efficiency and productivity of businesses at all levels. Barbara is a leading member of WBENC (Women's Business Enterprise).
A former instructor at Texas Christian University, Neil holds a PhD from Brown University. As a financial journalist, he has authored 70 professional and popular articles and four books. In addition to his duties with the Gallagher Financial Group, Inc., he also hosts a radio program and presents numerous financial strategies to organizations ranging from the Zig Ziglar Corporation to Hitachi Corp.