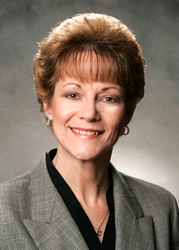 Clearly, the rising demand for long term care will create tremendous opportunities for the industry, but this will also lead to an influx of new and complex challenges in both the legal and management arenas.
RICHMOND, Va. (PRWEB) June 13, 2016
LeClairRyan has launched a new blog geared toward owners, operators and management companies in the long term care sector. Called Long Term Care Counsel, the blog, at ltcounsel.com, offers insights and commentary from veteran attorneys with the national law firm.
"The goal of Long Term Care Counsel is to cover the array of management and legal issues in this rapidly evolving and increasingly important sector," noted Nancy Reynolds, a shareholder in the firm's Roanoke, Va. office and a leader of its Long Term Care industry team.
For example, among Reynolds' existing contributions to the site are posts on coping with catastrophes involving patients or staff; enforcing arbitration clauses in resident admission agreements; understanding legal concerns around the operation of video cameras in resident rooms; and guarding against the risks associated with playing copyrighted entertainment for residents.
The need to understand and respond to emerging issues in the long term care sector will only increase as the population over age 65 in the United States continues to rise, Reynolds observed. "Seniors already comprise 14.1 percent of the population—up 24.7 percent since 2003—and by 2040, an estimated 21.7 percent of the population will be over the age of 65," the attorney noted. "Clearly, the rising demand for long term care will create tremendous opportunities for the industry, but this will also lead to an influx of new and complex challenges in both the legal and management arenas. Our blog is a useful tool for owners, operators and management companies as they seek to track and navigate these changes."
About LeClairRyan
As a trusted advisor, LeClairRyan provides business counsel and client representation in corporate law and litigation. In this role, the firm applies its knowledge, insight and skill to help clients achieve their business objectives while managing and minimizing their legal risks, difficulties and expenses. With offices in California, Colorado, Connecticut, Delaware, Georgia, Maryland, Massachusetts, Michigan, Nevada, New Jersey, New York, Pennsylvania, Texas, Virginia and Washington, D.C., the firm has approximately 390 attorneys representing a wide variety of clients throughout the nation. For more information about LeClairRyan, visit http://www.leclairryan.com.
###
Press Contacts: At Parness & Associates Public Relations, Bill Parness, (732) 290-0121, bparness(at)parnesspr(dot)com