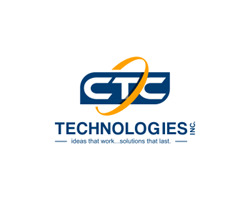 We're trying to create an online presence that is good for marketing our firm but is also a resource for IT executives.
Dexter, MI (PRWEB) June 12, 2016
CTC Technologies, Inc., which offers a wide range of IT expertise focused on network security, application delivery and IT infrastructure, announced today the launch of their newly reconstructed website.
This revamped site does more than simply discuss and sell products. CTC Technologies will be using it as a platform to provide online resources for domestic and international IT customers in the form of articles, tips, industry news and much more. Enterprise-level organizations and potential customers alike will be able to find what they're looking for quickly and efficiently as well as stay up-to-date with news and CTC Techologies' initiatives.
"We're trying to create an online presence that is good for marketing our firm but is also a resource for IT executives. We want to use this new website to position ourselves as a leader in the IT industry," said President Corey Faupel.
CTC Technologies' growing partnerships with strategic OEM companies like Cisco Systems and Nimble Storage prompted the search for a new site. Faupel decided to highlight these partnerships, while providing up-to-date industry news to customers, in the form of a sleek, simple and user-friendly website. Because of its responsive design, the site provides mobile users with access to CTC resources from just about anywhere.
"We're going to put a lot more focus into CTC professional services and growing that area - like our work with Cisco Identity Services Engine and secure mobility," Faupel said.
"We have a growing offering around network security - both in the data center for firewall and endpoint protection for our clients - with a number of different solutions in those areas. We also have a growing practice around Nimble Storage and its architecture to support data center build-outs as well as virtual desktop initiatives."
CTC Technologies has also grown their Cisco Systems initiatives, making a huge investment with engineering talent to support the Cisco ISE practice, wireless networking and route switching.
Along with learning about top-of-the line IT solutions, customers can access the CTC E-store through the new site. The private store has over 17,000 products for sale and can only be accessed by invitation due to the rampant fraud online. However, every CTC customer is invited to shop.
"It is a terrific resource for our customers," Faupel said. "It helps them build up budgetary quotes and meet deadlines. It also gives them real-time visibility into the inventories of all of our distributors that we work with."
The e-store allows CTC Technologies to customize pricing for each client to ensure that they're getting the best price possible. The adaptive platform can also customize configurations and build-outs to save our clients time, money and frustration.
The new website combines beautiful, responsive design with abundant information and is easy to navigate. The improved functionality and consistent content focus on providing the best user experience possible. It goes live on Monday, June 14, 2016 and is located at the same address: http://www.ctctechnologies.com
About CTC Technologies
CTC Technologies, Inc. is a full service IT solutions provider with offices in Dexter, MI and Denver, CO. We specialize in network security, secure mobility, wireless security and data center infrastructure. We offer a highly experienced and vendor-certified technical team for consulting, design, pre and post sales support and field installations. CTC Tech was founded in 2004 with a commitment to providing client-focused IT solutions. We specialize in recommending solutions that best fit our clients' specific business needs.