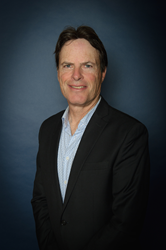 My goal is to play an important role in meeting the diversified needs of our growing customer base and assist our customers in their efforts to increase their revenues in a compliant way by using leading-edge contact center technology
Carlsbad, CA (PRWEB) June 13, 2016
NobelBiz, an award-winning provider of contact center solutions and patented technologies announced the appointment of Hal Wendel to the role of Chief Revenue Officer. Phil Grudzinski, President of NobelBiz, expressed his excitement toward the hiring, lauding Wendel's experience and leadership qualities.
"NobelBiz has been building a strong leadership team and strategically aligning all of our divisions for expansion," Grudzinski said. "As such, we're delighted to welcome Hal to our company. Hal has demonstrated leadership throughout his career, and his experience in the growth of multiple Service as a Software (SaaS) providers is a perfect fit for the vision of NobelBiz."
Wendel has over 20 years of Sales and Management background in both domestic and international markets especially in the enterprise software, business intelligence and SaaS industry. In his prior endeavors he has managed CRM and telco applications into Fortune 500 accounts. He has a strong background in managing large teams of hundreds of personnel. Hal also was awarded a Sloan Fellowship/MBA from the London Business School.
As Chief Revenue Officer, Mr. Wendel will assume responsibility for the Sales and Marketing Division. Additionally, he will work closely with other departments in the company that include: Sales Engineering, Industry Compliance and Product Innovation.
"I'm excited to be part of NobelBiz's market penetration and of the expansion of the customized products that we offer. My goal is to play an important role in meeting the diversified needs of our growing customer base and assist our customers in their efforts to increase their revenues in a compliant way by using leading-edge contact center technology," said Hal Wendel.
About NobelBiz
NobelBiz is a seasoned team of experienced professionals who are focused on developing and implementing technology solutions that facilitate the compliant engagement of customers. Our flagship product, LocalTouch®, is a patented, award-winning caller ID management solution that is tested and proven to increase performance and enhance productivity for any contact center campaign. It is a part of our NobelBiz Shield of Products that delivers trusted compliance and trusted customer engagement in a variety of contact center applications. NobelBiz product lines include enhanced carrier services, cloud-based contact center solutions, performance-based routing, and state of the art data aggregation and business reporting platforms that are revolutionizing contact center outcomes. Together with their extraordinary attention to service, NobelBiz has earned a solid reputation with hundreds of clients based in the US and internationally.