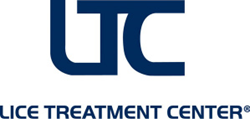 We will be so relieved to have Lice Treatment Center so near by. Lice are a constant fear in our schools.
Darien, CT (PRWEB) June 14, 2016
In August, Fairfield County, Connecticut families will soon have a convenient new place to identify and treat head-lice infestations when Lice Treatment Center® opens its new Darien, CT clinic in August. Located at 537 Post Road in Darien, LTC®'s new Lice Treatment Center will offer parents, children and institutions safe and effective lice treatments, head checks and educational events.
Darien families can have itchy heads checked at the new LTC® and, if lice are detected, can get professional lice treatments by a certified technician. The Darien Lice Treatment Center® will be open from 10-to 5 pm Monday and by appointment from Tuesday through Sunday. Call 1-888-542 3292 or 1-888-LICE AWAY for an appointment and information.
LTC® was co-founded by well-known pediatrician, Dr. Elin Cohen in 2005. The new Darien LTC® site will be managed by Kyle Stevens, certified professional lice technician and LTC's Lice Academy™ training director. For more than 5 years, Kyle has been providing in-home treatment services, leading school and camp Lice Insurance™ prevention programs and managing the Lice Academy™ technician certification programs at LTC® headquarters.
LTC® is very happy to be able to bringing its "gold standard" lice treatment and protection services to families in Darien and throughout Fairfield County. Be sure and call 888 542-3292 or 1-888-LICE AWAY for information or appointments. Also visit the LTC website at http://www.licetreatmentcenter.com