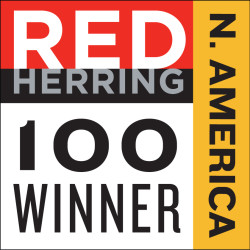 "During the past 2 years ProcessMaker has undergone exponential growth and we are proud to be recognized by Red Herring."
Newport Beach, California (PRWEB) June 14, 2016
Red Herring today announced its Top 100 North America award winners in recognition of the leading private companies from the region, celebrating startups' innovations and technologies across industries.
ProcessMaker is a leader in open source and cloud-based workflow and Business Process Management (BPM) software. The company's mission is to deliver the most user-friendly workflow and BPM software to its market, which scales from medium organizations to Fortune 500 businesses in education, telecom, public sector, manufacturing, finance, and healthcare.
Red Herring Top 100 America enlists outstanding entrepreneurs and promising companies. It selects the award winners from approximately 1,200 privately financed companies each year in the US and Canada. Since 1996, Red Herring has kept tabs on these up-and-comers. Red Herring editors were among the first to recognize that companies such as Facebook, Twitter, Google, Yahoo, Skype, Salesforce.com, YouTube, Palo Alto Networks and eBay would change the way we live and work.
"In 2016, selecting the top achievers was extremely difficult," said Alex Vieux, publisher and CEO of Red Herring. "The variety, depth, disruption and traction we saw from the early stage companies to those with significant scale made it one of the toughest vintages to judge. The North America winners are representative of the amazing ecosystem that never ceases to astound, with new and experienced entrepreneurs continuing to push the barriers of innovation. As one of the winners, ProcessMaker should be proud of its accomplishment under such strong competition."
Red Herring's editorial staff evaluated companies on both quantitative and qualitative criteria, such as financial performance, technological innovation and intellectual property, DNA of the founders, business model, customer footprint and market penetration. This assessment of potential is complemented by a review of the track record and standing of startups relative to their sector peers, allowing Red Herring to see past the 'buzz' and make the list a valuable instrument of discovery and advocacy for the most promising new business models in North America.
Brian Reale, CEO of ProcessMaker said: "We are honored for this recognition by Red Herring. It's a testimony to our mission: to deliver user-centric software that increases the efficiency of businesses, improves system performance and meets the workflow and process management utilities demanded by modern businesses. During the last two years we've undergone exponential growth which has enabled us to make major investments in our technology and our support organization which has led to major customer and market wins. It is a great honor to receive this acknowledgment in the wider North American technology ecosystem."
About ProcessMaker http://www.processmaker.com
ProcessMaker is a leading open source and cloud based workflow and BPM software suite that makes it simple for companies to automate form-based approval driven processes and interconnect people and existing company systems. ProcessMaker is headquartered in New York and has a partner network spread across 35 countries and on five continents. Hundreds of commercial customers including Fortune 100 companies rely on ProcessMaker to automate their processes. ProcessMaker is available in 17 different languages and has been downloaded over 1 million times.