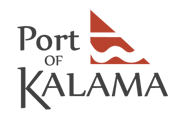 Kalama, Washington (PRWEB) June 13, 2016
When Joe Christiansen relocated his dry kiln fabrication services to the Port of Kalama in 2013 little did he know what kind of welcome he would receive from a booming manufacturing sector and an uptick in the economy. Inspired by a challenge, happy customers, and a growing demand for commercial, industrial and decorative metal work, Christiansen launched CE Metal Fabrication. The company leased another 10,000 square feet at the Kalama River Industrial Park and another Port of Kalama business success story was born!
CE Metal Fabrication now leases 20,000 square feet in Kalama and serves a growing cadre of clients throughout the Pacific Northwest with precisely crafted metal works. From decorative handrails to steel structural beams, CE creates quality metal components and other necessities for commercial buildings, industrial settings, and automotive applications.
Metal fabrication as an art
CE Metal Fabrication works with architects, designers, builders, artists and other individuals to bring their creative ideas to life in the form of metal works. The firm offers architectural metal fabrication for decorative and ornamental projects including business signs, staircase handrails, railing systems, circular staircases, gates, furniture, and fixtures.
"We honed our craft by building and maintaining lumber dry kilns all over the Pacific Northwest and today we are serving a vast array of fabrication clients—we are perfectly placed at the Port of Kalama and our business growth reflects that," says Christiansen, owner of Christiansen Enterprises. "When clients outside of the lumber industry became interested in what we were creating here in Kalama, our expert welding team rose to the task and have become quite the team of artists."
COMMERCIAL METAL FABRICATION
CE Metal Fabrication offers a turnkey fabrication service wide variety of custom designed, fabricated and installed commercial metal work for architects, general contractors and subcontractors. CE now provides metal fabrication services for food service equipment, commercial sinks, metal shelving, conveyors, awnings and guardrails.
INDUSTRIAL METAL FABRICATION
CE Metal Fabrication is also equipped to produce world-class industrial metal fabrication offering a wide variety of custom designed, fabricated and installed industrial metal equipment. Industrial companies, architects, general contractors and subcontractors seek CE services for lumber dry kilns, industrial machinery, platforms, guards, equipment components and metal covers.
"Port of Kalama not only offers us an ideal location to serve our customers in the forest products industry, but they have supported our company growth in ways we couldn't have expected," said Joe Christiansen, owner, Christiansen Enterprises. "We have grown substantially every year since moving to the Port and expect to continue to increase our services to a new fabrication market."
About Port of Kalama – Where rail and water meet:
The Port of Kalama is located in Southwest Washington on the Columbia River and immediately off of Interstate Highway 5. The port exists to induce capital investment in an environmentally responsible manner to create jobs and to enhance public recreational opportunities. Port of Kalama's industrial area includes five miles of riverfront property adjacent to the 43' federally-maintained deep draft navigation channel of the Columbia River. The Port is served by the Burlington Northern/Santa Fe and Union Pacific railroads. There are over 30 businesses located at the Port of Kalama, employing over 1,000 people. Port of Kalama offers all the superior facilities businesses need to thrive, and an unsurpassed quality of life. The port offers shovel ready sites, a new Industrial Park, state of the art Marine Terminals and transportation accessibility to rail and highway all just a 30 minute drive to the Portland International Airport. Port of Kalama also offers high-bandwidth communications, with dual access fiber-optic service to Seattle and Portland. Properties currently available at the port for businesses wishing to expand and thrive: Visit http://portofkalama.com/available-properties/.
Contact: Liz Newman, marketing manager, Port of Kalama, 360-673-2379 or Claudia Johnson, PR, 503-799-2220.