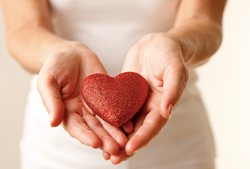 Almost everyone knows someone who has cancer.
Elizabeth City, NC (PRWEB) June 14, 2016
Shield Insurance Services debuts the new charity campaign in its recognized Community Program in Elizabeth City, NC, and announces that will direct its efforts to raise funds for a local organization, Interfaith Community Outreach. The earnings of the campaign will be used to help fund ICO's work that helps those who are battling cancer with their financial responsibilities like medical bills and utility bills.
According to the agency's principal, Scott Dashiell, the organization's work has far-reaching benefits; "Almost everyone knows someone who has cancer. This is a terrible illness, and added to the stress of the deadly disease, many individuals and families struggle with paying for their medical care or their day-to-day bills. Luckily Interfaith Community Outreach is there to help these individuals, as they provide services for those facing an emergency crisis."
Through the agency's network of customers, business partners, friends, staff and family, the initiative to spread the word about the campaign will be taken. Shield Insurance Services will employ its valuable resources and reach out to the community, appealing on behalf of the organization, so that the $500 goal can be met. The campaign will be promoted over the course of the next two months through the agency's social media channels, email communications, as well as through their digital monthly magazine, delivered to thousands of households in the area. Our Hometown magazine reserves a full page to feature the story. The electronic Flipbook version of the current issue can be accessed here: http://www.shieldinsuranceservice.com/Our-Hometown-Magazine_41.
Those with a heart for helping the community are encouraged to visit http://www.shieldinsuranceservice.com/No-one-should-fight-cancer-alone_22_community_cause and also share the page with friends and family.
The Community Program held by Shield Insurance Services will continue to highlight and support people in need in their community. Every 60-90 days, a new campaign will be launched, in collaboration with local non-profits and community members. Through the agency's website, an open channel is also now open, where individuals can submit information on known families or persons who could use some help – http://www.shieldinsuranceservice.com/Add-Community-Cause_48. All entries are submitted for review, and the elected worthy causes are properly contacted by a representative of Shield's Community Program. More information regarding past and current campaigns supported by the Agency can be found at http://www.shieldinsuranceservice.com/community-cause.
About Shield Insurance Services
As a family owned company, Shield Insurance Services specializes in taking the mystery out of insurance and providing no-nonsense, real-world financial solutions to families and business owners in and around Elizabeth City, NC. Whether you need assistance managing long term financial goals, understanding investments or annuities, or mapping out your insurance needs in a rapidly changing economy, the experts at Shield Insurance Services are ready and waiting to give you the information you need to make the right choice. To speak to a helpful and knowledgeable representative from Shield Insurance Services, browse to http://www.shieldinsuranceservice.com/ or call (252) 338-5821.