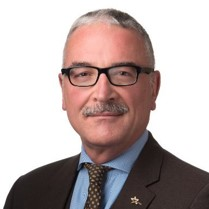 Dr. Cristofanilli brings deep expertise in the clinical application of liquid biopsies
MENLO PARK, CA (PRWEB) June 14, 2016
Vortex Biosciences, provider of circulating tumor cell (CTC) enrichment systems, today announced the appointment of Dr. Massimo Cristofanilli as the Chairman of its newly formed Scientific Advisory Board (SAB). The SAB's mission will be to provide valuable scientific and clinical insights, along with strategic guidance in decision-making to support the development and commercialization of Vortex's CTC enrichment system for both the research and diagnostic markets.
"Dr. Cristofanilli brings deep expertise in the clinical application of liquid biopsies," said Gene Walther, Chief Executive Officer of Vortex Biosciences "We are excited he is willing to chair our scientific advisory board and help us define our clinical strategy as we commercialize our next generation CTC enrichment system, the VTX-1,."
Massimo Cristofanilli, MD, an expert in the translational research and treatment of patients with inflammatory breast cancer (IBC), is Professor of Medicine in the Division of Hematology & Oncology at the Robert H Lurie Comprehensive Cancer Center, Northwestern University-Feinberg School of Medicine. Dr. Cristofanilli has led the development of novel diagnostic and prognostic markers in primary and metastatic breast cancer. His research is focused on advancing a patient-centered, biology driven model of cancer care; combining sophisticated tissue and blood-based molecular diagnostic technologies and innovative treatments. Prior to joining the Lurie Cancer Center, Dr. Cristofanilli was Director of the Breast Care Center and Deputy Director for Translational Research at the Sidney Kimmel Cancer Center at Thomas Jefferson University. He previously served as Chair of the Department of Medical Oncology at Fox Chase Cancer Center, and Executive Director of the Morgan Welch Inflammatory Breast Cancer Program and Clinic at the University of Texas MD Anderson Cancer Center.
About Vortex Biosciences
Vortex Biosciences is a cancer research and diagnostics company that integrates cancer biology, microfluidic engineering and informatics to develop tools for isolating and characterizing circulating tumor cells. The Vortex VTX-1 instrument harvests intact circulating tumor cells from whole blood samples for use in downstream research and clinical applications such as patient stratification in clinical trials, monitoring disease progression and drug treatment effectiveness. With a mission to enable noninvasive diagnosis of cancer and real-time monitoring throughout a patient's treatment, Vortex is at the forefront of accelerating cancer research and improving patient outcomes. Vortex is a core subsidiary of NetScientific plc, a transatlantic healthcare technology group with an investment strategy focused on sourcing, funding and commercializing technologies that significantly improve the health and well-being of people with chronic diseases. For more information, visit http://www.vortexbiosciences.com.