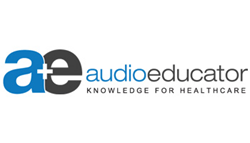 MACRA proposed rule, if finalized, would replace MU for Medicare physicians, aiming for simpler, more connected, less burdensome technology.
Durham, NC (PRWEB) June 14, 2016
AudioEducator is the country's top training providers for healthcare professionals in medical coding, billing and compliance. In upcoming months, AudioEducator has lined up some informative training session for the hospital coding and billing professionals on various specialties. Every conference is designed to give complete compliance know-how and practical, easy-to-apply advice.
On Tuesday, June 21, 2016 AudioEducator will host a 60-minute Live Webinar titled "Medicare's New Payment System for Medical Practices – Understanding the MACRA Legislation" with expert speaker Jeanne J. Chamberlin. The session will shed light on MACRA and how this new legislation will impact payments for services to Medicare patients.
Medicare intends to pay each provider a different fee based on their value and performance, and the providers will choose one of two pathways—Advanced Payment Model (APM) or Merit-Based Incentive Payment System (MIPS). AudioEducator's live training session will provide participants with the pros and cons of selecting between two paths, and help them identify the potential impact – positive and negative – on their practice's Medicare revenue.
The U.S. Department of Health and Human Services issued a proposed rule for the Medicare Access and CHIP Reauthorization Act of 2015, or MACRA, ushering in some big changes for the ways physicians are assessed for quality of care and use of information technology. Medicare intends to pay each provider a different fee based on their value and performance. Providers choosing the APM will participate in risk-based programs—Medicare's Shared Savings Program and receive a 5% bonus payment— whereas, providers choosing the MIPS will be paid higher or lower fees for each service provided based on their Composite Performance Score.
This proposal, if finalized, would replace the current meaningful use program and reporting would begin January 1, 2017. Note: Services provided during Calendar Year 2017 will form the basis for payments in 2019, and the actions providers take starting in January will result in reduction of up to 4% in your Medicare revenue or increase of up to 22%.
For more information you may visit: http://www.audioeducator.com/hospitals-and-health-systems/medicare-payment-system-macra-legislation-06-21-2016.html
Get $30 off on our conferences and webinars. Use Code PRWEB30 on checkout (applicable for all purchases).
At AudioEducator, we regularly host expert-led webinars and audio conferences in medical coding, billing, and compliance, as well as pharmaceutical and food safety topics. If you are a journalist or blogger in the above topics, you may write to us at steveg(at)audioeducator(dot)com to attend any of our webinar or audio conferences for free.