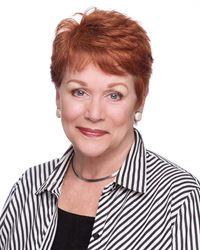 Irvine, CA (PRWEB) June 14, 2016
Children's Bureau is proud to honor Peggy Goldwater Clay and Ingram Micro, Inc. at the annual Clambake event this Saturday, June 18 at the Oak Creek Golf Club in Irvine.
Peggy Goldwater Clay's generosity spans over three decades with Children's Bureau. She is part of the original group that started the Clambake many years ago. Thanks to her, the Clambake has evolved into the best summer kickoff charity event in town, and has successfully raised millions of dollars to help Orange County children.
Ingram Micro, Inc., a dynamic technology and supply chain services company, has also had a long history of giving to Children's Bureau. Thanks to their financial support, as well as their employees' time and talent, Children's Bureau consistently meets its technological needs and continues to be able to help at-risk children and their families.
More than 200 guests are expected to attend the popular charity event featuring inspired cuisine and cocktails, dancing under the stars with the Dwight Kennedy Band, live and silent auctions, heads and tails game, wine pull and other clam-filled surprises. Tickets are still available for purchase via all4kids.org/clambake.
Children's Bureau (all4kids.org) helps more than 6,000 at-risk children and parents each year throughout Orange County with a variety of programs and services such as in-home counseling, parent education classes, collaborative participation in family resource centers, home visiting health programs, family foster care and adoption.