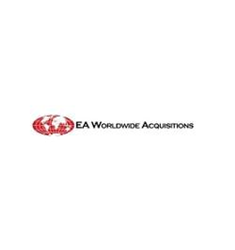 Josh Cote established his view on why being an entrepreneur is more advantageous than being an employee.
(PRWEB) June 14, 2016
Josh Cote spoke first in Dublin on Saturday 11th June at the Radisson Blu Royal Hotel, and then travelled to London the following day to speak at a conference hosted at the Novotel London West hotel.
About EA Worldwide Acquisitions: http://www.eaworldwide.co.uk/about-ea-worldwide-outsourced-sales-services/
Josh Cote is a distinguished entrepreneur across the UK and the USA. Cote dedicates his time, knowledge and experience to increasing the education of leadership, entrepreneurship and business development within the outsourced sales and marketing industry; this experience has made him a first class model that other business owners can learn from and is the reason why he is regularly chosen to speak at events and conferences.
Josh Cote travelled from his London office to deliver speeches on the topics of 'Employee Vs Entrepreneur' and 'How to Replace Yourself'.
In his speech, Josh Cote established his view on why being an entrepreneur is more advantageous than being an employee. Cote believes that 'being' an entrepreneur doesn't immediately require an individual to own a business, or possess an MBA, but instead possess a certain mindset geared to cultivate, grow, understand and lead in business. He argues that this needs to be accompanied by a drive and hunger to succeed that separates an individual from regular employees of other companies.
Josh Cote also used this invitation to speak as an opportunity to promote freelancing and entrepreneurship as an alternative career choice. He revealed new research, which highlighted that 24% of UK workers intend to leave their current employment due to a plummet in job satisfaction. Cote argued that, for many years now, becoming an entrepreneur is far more fulfilling than working for someone else, and outlined the various great opportunities available to people when working on a self-employed basis.
Josh Cote also discussed the importance of being able to 'replace yourself' and delegate successfully in order to grow and expand small businesses. An owner branching out and believing they are the best at what they do can help a person achieve success. However, occasionally this process causes them to lose sight of their goals, and instead they become obsessed with perfection and power. Cote states that failure to delegate and 'replacing yourself' can lead to the business stagnating, and warns business owners that they must focus on moving forward and learning how to improve their workforce.
EA Worldwide Acquisitions, based in London, is the UK's leading outsourced sales and marketing firm. Lead by successful entrepreneur Josh Cote, the firm caters to their clients' sales and marketing needs through highly effective outsourced sales and marketing campaigns, conducted by the firm's sales contractors. In addition to providing their clients with a first class service, the firm helps prepare industry professionals for future success by sharing business management insights and leadership advice.