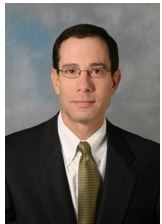 As we progress into the next phase of our growth, we will continue to move forward with leading strategies to expand our portfolio of products and services that will add unparalleled value for our current and future providers" - NAVEOS® CEO, Bob Esposito
Sterling, VA (PRWEB) June 15, 2016
NAVEOS® is pleased to announce today that its Board of Directors appointed Bob Esposito to lead NAVEOS®' as the new Chief Executive Officer. Esposito assumed this critical role on June 1, 2016.
"I am very excited to join a company with a proven track record of exceptional success in service delivery and innovation. NAVEOS®' superior approach to healthcare data analytics, technology, and domain expertise has enabled providers to realize almost one billion dollars in reimbursement payments. As we progress into the next phase of our growth, we will continue to move forward with leading strategies to expand our portfolio of products and services that will add unparalleled value for our current and future providers", said Mr. Esposito.
Mr. Esposito has over thirty years of information technology, healthcare services, and operational management experience and has successfully served in multiple leadership positions for companies ranging from 500 million to 2 billion in revenue. His specific background includes management of EDI transaction processing platforms, healthcare data and analytic services, information technology and software development services, client implementations, claims, benefit and enrollment processing operations, member and provider call center operations, regulatory compliance, provider contracting and credentialing, clinical operations, and sales and new product development. He has implemented healthcare and data and operational processing services for members, providers and clients throughout the federal, health plan, public sector, and commercial market segments.
Robert Gricius, former CEO and company founder will now serve as the Chairman of the Board of Directors and remain a fundamental leader for NAVEOS®. He will continue to be involved in management of client relationships and strategic activities as NAVEOS® continues to grow and expand its range of innovative services.
"We are fortunate to have someone of the caliber of Bob Esposito on board at NAVEOS® as we move into the next phase of our growth. I am confident he will add substantively to our value proposition moving forward", said Mr. Gricius.
About NAVEOS®
NAVEOS® is the proven leader in maximizing the value of governmental program reimbursements for healthcare providers. Since 2005, our superior approach to data analytics has enabled healthcare providers to receive the maximum value possible in DSH/340B reimbursement payments.
NAVEOS® has developed a fully integrated DSH/340B software solution with a national eligibility verification network for both Medicare and Medicaid data. This system, which is the most robust in the industry, uses sophisticated algorithms to match eligibility data with patient data, applies the most up to date Federal and State regulatory parameters, then builds comprehensive deliverables for supporting DSH/340B filings. By leveraging our state-of-the-art technology and unsurpassed domain expertise, we generate best-in-class deliverables that yield impressive value and achieve a stellar (99.7%) audit acceptance rate.
Our unparalleled results, which typically yield 2% - 6% more Medicaid patient days, often:

Allow healthcare providers to attain DSH/340B qualification
Keep healthcare providers from falling out of DSH/340B
Result in additional DSH reimbursement when following another vendor
Questions can be directed to NAVEOS® at info(at)naveosdata(dot)com or (888)550-2708.