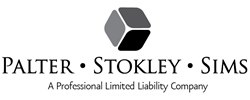 "Violence and theft issues should be the primary concerns of landlords who are screening tenants."
Dallas, TX (PRWEB) June 14, 2016
The vacancy rates for apartments have dropped to their lowest point in more than a decade. This increased consumer demand has allowed many property owners and managers to be more selective in the tenants they choose. When these factors are combined with access to more sophisticated electronic criminal background checks, prospective tenants with any kind of criminal record – whether it is a serious felony or minor traffic ticket – run the risk of having their application turned down.
According to an April 2016 article in the Wall Street Journal, the owners and managers of these apartments are adamant that they are within their rights to refuse to rent to individuals who might endanger other tenants. In spite of this, these commercial property owners are receiving increased scrutiny from the Department of Housing and Urban Development (HUD), the federal agency charged with ensuring that access to housing remains fair. This situation motivated HUD officials to issue guidelines in April. However, even with these guidelines, the situation is far from clear.
Kimberly Sims, a partner in the Dallas-based law firm Palter Stokley Sims PLLC, focusing her practice on legal matters related to landlord/tenant disputes, offered insights in a recent company blog post for apartment owners and managers who want to avoid violations of the Fair Housing Act.
According to Sims, the legal concept of "disparate impact" is driving this confusion.
"The issue with disparate impact turns on the fact that no one knows what it is and no one knows when they're doing it," she said. "Unlike when someone alleges discrimination on the basis of race, gender, national origin or religion – which most understand to be violations of the law – this happens when an apartment owner is discriminating discriminates against a prospective tenant without knowing it.
"In the case of an owner saying that 'anyone with a criminal history' will be excluded from renting my property, he is excluding all people with this history. The result of this is that the owner may be unintentionally excluding a certain race because some races tend to have more criminal history based on socio-economic status or other factors
"Without knowing they are discriminating, the owners who use these criteria may be, in effect, discriminating against a class of people. The challenge of this legal issue lies in the fact that no one could know they were discriminating without have data about the propensity of any group toward criminal history,. . . or until someone sues them."
"Most landlords require an application from a prospective tenant which grants them the right to screen the tenant," Sims said. "Current residents want landlords and apartment managers to screen tenants because they want a process to weed-out tenants who have violent histories, history of theft, etc."
"If a landlord's policy is to exclude anybody with ANY crime, we get into the legal landmine field of 'what is the effect of this policy' in discriminating against protected groups. A prospective tenant might sue by asking what the legitimate business concern is served by this broad policy.
Sims was asked if there are any legal issues involved in excluding all prospective tenants with any type of criminal history. She explained.
"Let's say a prospective tenant had a conviction for violating drug laws related to marijuana in the 1970's. This is a minor violation that occurred 40 years ago. Can this person be excluded by the apartment management?
"Potentially, yes," she said. "But then what happens?
"I have seen situations where the excluded person filed suit claiming that others who had had this similar violation were not excluded. Since everyone must be treated the same, the landlord must make sure that they catch everyone who might have had this minor violation on their record. This is, of course, a challenge."
There are also liabilities in not screening tenants with criminal backgrounds.
"Violence and theft issues should be the primary concerns of landlords who are screening tenants," she said. "If a landlord can determine that a prospective tenant has a history of violent criminal activity, they are certainly within their rights to keep this individual away from the other tenants."
"As a practical matter, we need to find a middle-ground. Landlords need a specific policy that does not exclude tenants who have minor infractions in their background and distinguishes this from more serious, violent crime or theft."
"Establishing a policy, which include these criteria, is the most important take-away of this discussion. When a policy is written and followed in every case, the landlord is more likely to avoid claims, legitimate or otherwise, for discrimination."