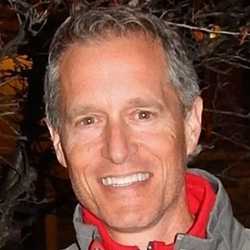 This is an exciting time of growth for Gander Mountain, and I am honored to be joining the executive team in this important role.
ST. PAUL, Minn. (PRWEB) June 13, 2016
Gander Mountain, the nation's largest and fastest-growing network of outdoor specialty stores, announced today that Jeff Csuy will be joining the company's executive team. Csuy has been named Gander Mountain's Senior Vice President of Softlines Merchandising and Product Development, and will officially join the company in June.
"We are excited to welcome Jeff to the Gander Mountain executive team and we will benefit greatly from having his experience and expertise in the fold," said Derek Siddons, Gander Mountain's President. "Jeff joins us at a time of unprecedented expansion for the company, and we look forward to his contributions as we grow the Gander Mountain brand, focus on our core business and continue to expand our offerings in areas like footwear and outdoor clothing."
Csuy (pronounced "suey") will lead the Softlines Merchandising and Product Development Teams in the development, implementation, and execution of integrated business strategies that deliver growth to Gander Mountain.
Csuy joins Gander Mountain from Shopko in Green Bay, Wis., where he was Senior Vice President and Chief Merchandising Officer, overseeing the Home Store, Apparel and Accessories, Consumables, and Private Label merchandising teams in all aspects of planning, purchasing and daily execution of business and marketing plans. During his tenure with Shopko, Jeff was instrumental in repositioning the company through a more relevant assortment and stronger price-value market proposition. He led his team to deliver solid financial results and develop strategic growth plans to support market expansion. Csuy brings Gander Mountain more than 25 years of retail experience and has held executive merchandising positions at Stage Stores in Houston, Texas, and Carson Pirie Scott prior to joining Shopko.
Csuy holds a Bachelor of Science degree in Psychology and Economics from the University of Wisconsin-Eau Claire.
"This is an exciting time of growth for Gander Mountain, and I am honored to be joining the executive team in this important role," said Csuy, who plans to move his family to Minnesota over the summer. "I look forward to bringing my retail background and experience to the position as our work to meet the needs of outdoors enthusiasts everywhere continues."
Founded in 1960, Gander Mountain is in the midst of a sizeable expansion, with more than 55 new stores opened since 2012. Gander Mountain has also remodeled more than 85 of the company's existing stores to bring the best in outdoor gear and service to its customers across the country. This has included a major expansion of footwear, apparel and active lifestyle offerings. More new store announcements are expected soon.
About Gander Mountain Company
Gander Mountain Company headquartered in St. Paul, Minn., is the nation's largest and fastest-growing retail network of outdoor specialty stores for hunting, shooting, fishing, camping, archery, boating and outdoor lifestyle products and services. Since 1960, Gander Mountain has offered the best selection of outdoor equipment, technical apparel, active casual wear, and footwear featuring national, regional and specialty brands at competitive prices. Focused on a "We Live Outdoors®" culture, Gander Mountain dedicates itself to creating outdoor memories. Gander Mountain has launched a national campaign encouraging responsible firearms ownership – take the Responsibility Pledge at http://www.GanderMountain.com and use the hashtag #responsibilitypledge in social media to raise awareness. Gander Mountain has more than 160 conveniently-located outdoor lifestyle stores in 27 states. For the nearest store location call 800-282-5993 or visit http://www.GanderMountain.com. Gander Mountain is also the parent company of Overton's (http://www.overtons.com), the leading supplier of boating accessories and watersports equipment for boaters, anglers, waterskiers and paddlesports enthusiasts.