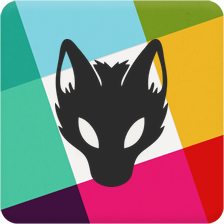 "With DataFox for Slack, our team receives all of the immediate prospect insights of the DataFox platform in easily digestible Slack channels." - says Mike McClure, Investor at Sageview
San Francisco, California (PRWEB) June 14, 2016
DataFox, a market leader in company insights and intelligence, today announced DataFox for Slack, a free Slack integration delivering instant notifications on specific company milestones and events.
DataFox for Slack gets rid of grunt work.
"Finding new target accounts and monitoring existing prospects, competitors, or investments is an incredibly frustrating process. It requires endless internet searches, updating spreadsheets, managing inundated inboxes - and even then, you don't get all of the information you need," says Bastiaan Janmaat, co-founder and CEO of DataFox. "With DataFox for Slack, you can receive and manage prospecting and other company intelligence, all in one place, with very little effort -- relieving you of grunt work so you can focus on other high priority tasks."
With DataFox for Slack, users can:

Track when prospects reach important milestones. DataFox monitors 1.2 million companies and 40+ types of company signals. With DataFox for Slack, users get notifications on the companies or specific company events that matter the most - such as any time a competitor attends a major conference, or a California-based fintech company hires a new VP of Sales.
Keep teams informed by delivering DataFox notifications to the appropriate Slack channel. Users can connect channels like #competitive-intel, #new-prospects, or #my-investments for alerts on tracked companies.
Enable lightning-fast responses and gain competitive advantage across teams with notifications from DataFox. DataFox for Slack is being used to reach out to new prospects faster and stay engaged with prospects and customers.
"We rely on DataFox for new prospects and detailed company insights to help drive our business development. With the new Slack integration, our team receives all of the immediate prospect insights of the DataFox platform in easily digestible Slack channels. We're identifying high-quality leads more efficiently than ever." - says Mike McClure, Investor at Sageview.
DataFox for Slack comes standard with Free, Basic, or Premium DataFox accounts, and is available on both the mobile and web apps.
More Information:
Get DataFox for Slack: http://www.datafox.com/tour/slack
To learn more about DataFox, visit http://www.datafox.com or email sales(at)datafox(dot)com
About DataFox:
DataFox is a company intelligence and insights platform that helps businesses find new target accounts and monitor existing prospects, competitors, or investments. DataFox harnesses machine learning to identify changes to company information and actionable company insights from hundreds of thousands of data sources, helping reps open doors to new business and elevate their conversations. DataFox is backed by Goldman Sachs, Green Visor and Google Ventures, and is used by major corporations including UPS, Box, and Toyota. For more information, visit http://www.datafox.com.
About Slack:
Slack is a messaging platform for teams which brings all communication together, creating a single unified archive accessible through powerful search. It integrates with dozens of popular services such as Twitter, Dropbox, Trello, Asana, Google Docs, JIRA, MailChimp, Stripe, Zendesk, and others to help consolidate and make sense of the ever-growing flows of data that confront modern teams. Based in San Francisco, and with offices in Vancouver, Slack has raised $340 million from some of the world's best recognized investors including Accel, Andreessen Horowitz, Social+Capital, KPCB, Google Ventures, Horizons Ventures, IVP, Spark, DST, and Index.