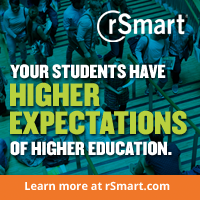 OneCampus has proven to be an easily deployed platform we use to display IT services in a searchable and visually appealing manner.
Scottsdale, AZ (PRWEB) June 14, 2016
Portland State University in Portland, Oregon, has selected OneCampus from rSmart®, to provide students, staff and faculty with easy access to campus services, from any location on any device. The OneCampus solution, a cloud-based platform, was chosen by Portland State's IT Department to enhance customer wayfinding of IT resources.
OneCampus is a unique service discovery portal that simplifies finding and accessing campus services such as grades, class schedules, campus activities, email, and much more. OneCampus connects to Portland State University's campus-based authentication system to allow for single sign-on (SSO) to institutional services and applications. With a robust Google-like search, and ratings and reviews to effectively analyze what services are being used, OneCampus provides a modern approach to organizing web-based services. OneCampus has powerful APIs to push data from popular campus systems such as ServiceNow, Blackboard or Canvas.
"Portland State University selected OneCampus for the IT Department to improve our customers' ability to find and consume IT resources and services. OneCampus has proven to be an easily deployed platform we use to display IT services in a searchable and visually appealing manner," said Chuck Lanham, Associate CIO, Portland State University.
"With its focus on academic excellence through innovation, accessibility and community engagement, Portland State University is an exemplary institution that we are honored to have in the OneCampus community," said rSmart CEO Tony Potts. "Portland State University was seeking a wayfinding tool and chose OneCampus to provide their staff with a solution for finding and discovering campus services from any location, on any device."
To learn more about OneCampus or to request a demo, visit https://www.rsmart.com or call 866.874.4338.
About Portland State University
Portland State University is Oregon's urban research university, located in the heart of downtown Portland. It is ranked as one of the nation's "Top 10 Up-and-Coming" universities by U.S. News & World Report.
It offers more than 60 undergraduate and 40 graduate programs, with more than 226 bachelor's, master's and doctoral degrees. The 50-acre downtown campus—with the motto "Let Knowledge Serve the City"—places students in a vibrant center of culture, business and technology. This allows students to participate in internships and community-based projects in these fields as well as education, social services, and government.
About rSmart
For more than 15 years, rSmart has been changing the way higher ed thinks about technology by delivering solutions that reduce costs, improve productivity, and simplify the user experience. The OneCampus product is a lightweight, mobile-friendly technology that makes finding campus services faster and easier than ever. rSmart is privately held and headquartered in Scottsdale, AZ. To learn more, visit https://www.rsmart.com.