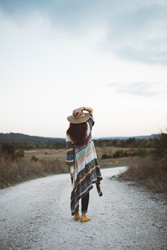 In honor of Native American art and fashion being welcomed in 2016, TurquoiseJewelry.com proudly pays tribute to some of the best Native American clothing designers
(PRWEB) June 29, 2016
2016 has seen a revival period for Native Americans in both civil rights and the art industry. According to an article published by the PortlandTribune, more and more Native American fashion designers are coming out of the woodwork and receiving recognition from the popular brands they have worked with in 2016. Their pieces are reminiscent of a traditional Native American style but brought to the modern world.
TurquoiseJewelry.com has also represented a few Native American jewelry designers and knows the importance of representing their artists with respect and honoring their work the right way. A spokesman for the company stated, "I'm so proud to see Native culture growing and thriving in 2016. We've been fortunate enough to work with many inspirational artists and represent their work on our site. I'm happy to see that the fashion industry is finally doing the same."
Recognition of Native American fashion designers, such as Lloyd Kiva (contributed to Neiman Marcus in the 1940s) and Marcus Amerman (featured in Elle Magazine for Beaded portrait artwork) is vital to the culture. The fashion and art world are embracing contemporary Native American artists in a way that's never been seen before.
In honor of Native American art and fashion being welcomed in 2016, TurquoiseJewelry.com proudly pays tribute to some of the best Native American clothing designers and offers suggestions for great jewelry pieces to pair with them.
Top 3 Native American Fashion Designers of 2016 and Jewelry to Wear with Their Pieces
Patricia Michaels', known best as a contestant on Project Runway, line of clothes features beautiful scarves with hand-painted and dyed designs, inspired by her Native American culture. Pieces that go nicely with her style are turquoise bracelets, as she prominently uses Earth tones to convey a natural energy.
Jamie Okuma was born into the world of art, design, and fashion, having a mother that worked as a graphic artist at MCA records. Her mother has even designed album covers for Cher and Lynyrd Skynyrd. Okuma continues this legacy of art by creating beautiful beaded shoes, jackets, and handbags that bridge the gap between traditional and modern Native American fashion. Pieces that complement her work are multi-stone necklaces, to flow with the vibrant colors of Okuma's beadwork.
Dorothy Grant takes a different approach by making her Native American Designs simpler. She is known for making pieces that feature a draping design with contrasting Native patterns, usually red on black or black on red. The striking figures and symbols woven into each piece embody the spirit of her culture. Some pieces that go well with her work are turquoise and coral rings to gently slow down the flow of red in the outfit.
TurquoiseJewelry.com invites anyone to come celebrate Native American fashion by browsing their impressive selection.