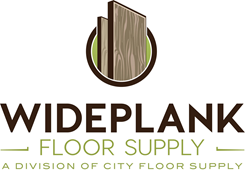 We've seen such strong demand in recent years for sustainable, long length and wide-width flooring that we decided to create a new company specific to that product line
King of Prussia, PA (PRWEB) June 15, 2016
City Floor Supply, the nation's leading hardwood floor supplier, recently launched a new business - Wide Plank Floor Supply - to accommodate the growing demand for wide plank, antique and reclaimed hardwood flooring.
For more than 25 years, City Floor Supply (CFS) has been providing the finest hardwood flooring on the market. According to Mike Glavin, owner and founder of CFS, "Wide plank and reclaimed flooring is not a passing fad – it's here to stay. We've seen such strong demand in recent years for sustainable, long length and wide-width flooring that we decided to create a new company specific to that product line."
Wide Plank Floor Supply will continue in the tradition of CFS by offering unparalleled expertise and knowledge when it comes to wide plank, antique and reclaimed hardwood flooring. The company offers a variety of selectively cut and sustainably harvested finished and unfinished, solid and engineered, wide plank and reclaimed flooring in a wide range of styles, colors and finishes - see VIDEO.
Wide Plank Floor Supply works directly with contractors, homeowners, interior designers, and architects to offer flooring solutions for residential, commercial and retail spaces. The company's experienced wood floor professionals are available to assist in the selection process, offer installation guidelines, and can even recommend wide plank installation professionals. "We offer a wide selection of flooring options to suite every style and budget. From custom-milled reclaimed barn wood to pre-finished wide-plank engineered hardwood flooring, we can accommodate every style and décor," continued Glavin.
Wide Plank Floor Supply utilizes a combination of old-fashioned milling practices and the latest technology. According to Glavin, "Our mills produce wide plank hardwood floors of remarkable character, timeless beauty and incredible stability. Each board is hand-inspected and subject to a rigorous defecting process to ensure it will withstand a lifetime of use."
In tandem with the opening of the new compnay, WidePlankFloorSupply.com was launched to showcase the unique one-of-a-kind wide plank and reclaimed flooring that the company can provide. An on-site showroom is also under construction at the distributor's King of Prussia, PA location and is scheduled for completion in August 2016.
For more information on Wide Plank Floor Supply, give us a call at 877-697-5265 or visit wideplankfloorsupply.com
About City Floor Supply (CFS)
City Floor Supply (CFS) is a leading provider of unfinished and prefinished hardwood flooring and accessories including stains, finishes, abrasives, flooring tools, and sanding equipment. Family owned and operated, CFS has been serving hardwood flooring contractors for more than 25 years and provides the expertise needed to install and maintain hardwood floors.
Visit CFS on Facebook at facebook.com/cityfloorsupply or follow the company on Twitter at @CityFloorSupply. For product information and training videos, visit the company's YouTube channel or Blog. For media inquiries, contact Caran Baxter at caran.baxter@cityfloorsupply.com or call 610-940-5757.